Daily Express
Posts about what we prepare and eat for our main meal daily
——
#igourmand #Lucito #lunch #chicken #veggie #food #recipe #wok #vlog #aphasia
——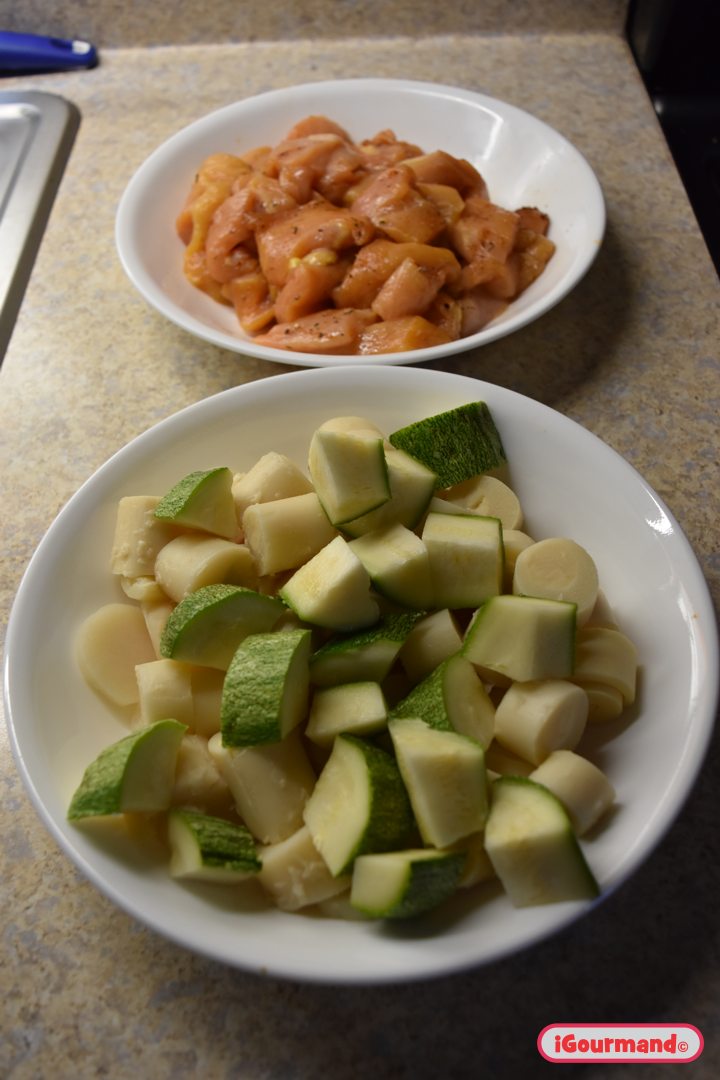 ——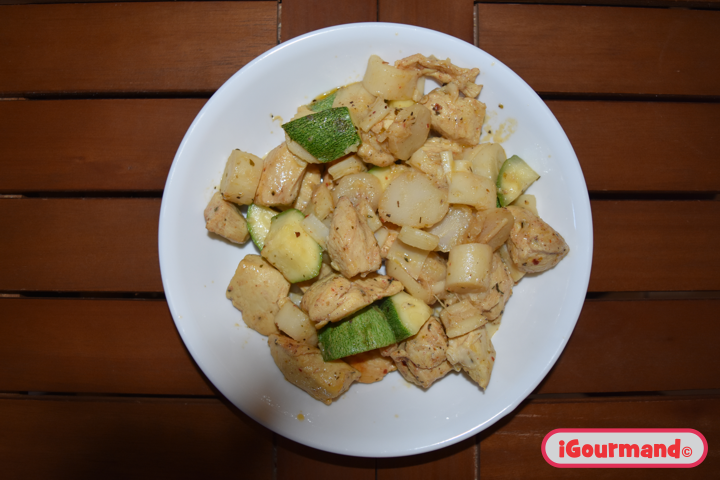 ——
Boneless Chicken Breasts & Veggie & Wok
Ingredients
3/4 pound Boneless Chicken Breasts
5 oz Sliced Water Chestnuts
9 oz Heart of Palm
1 Zucchini
4 tbsp Weber Mediterranean Herb Seasoning
Olive Oil Extra Virgin
Preparation
1. Slice boneless chicken breasts.
2. Cut veggies into large pieces.
3. Marinate the chicken & veggies with Weber Mediterranean Herb Seasoning.
4. Put olive oil in the wok and stir fry; the wok needs to be on high heat and things need to be done very quick.
4. Chicken 5 minutes.
6. Veggie 3 minutes.
7. Mix everything well and serve in plates.
Follow Us
J. Luc Paquin – Curriculum Vitae
https://www.igourmand.com/cv/JLPFoodWineCV2020Mk1d.pdf
Web: https://www.igourmand.com/
Facebook: https://www.facebook.com/neosteam.labs.9/
YouTube: https://www.youtube.com/channel/UC5eRjrGn1CqkkGfZy0jxEdA
Twitter: https://twitter.com/labs_steam
Pinterest: https://www.pinterest.com/NeoSteamLabs/
Instagram: https://www.instagram.com/luc.paquin/
Lucito
——
#igourmand #Lucito #lunch #pork #veggie #food #recipe #wok #vlog #aphasia
——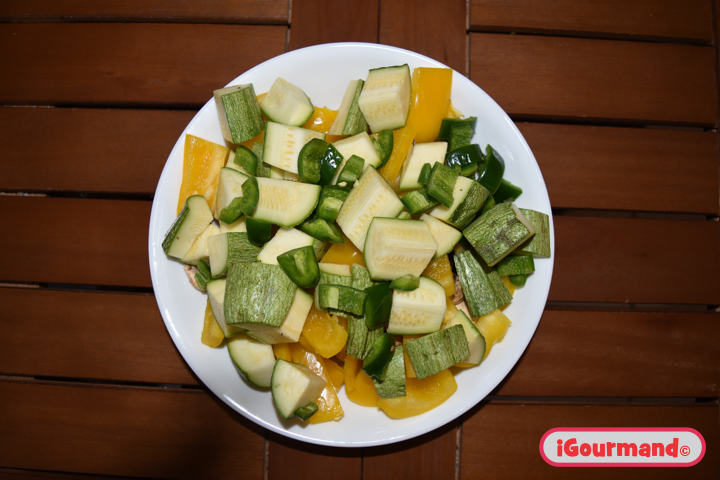 ——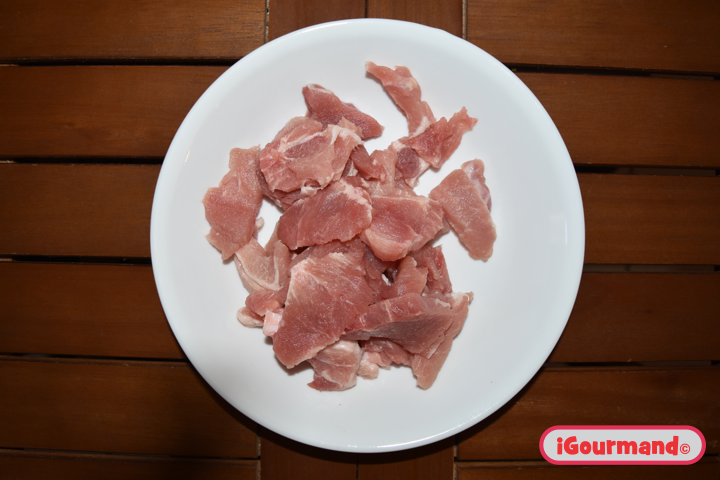 ——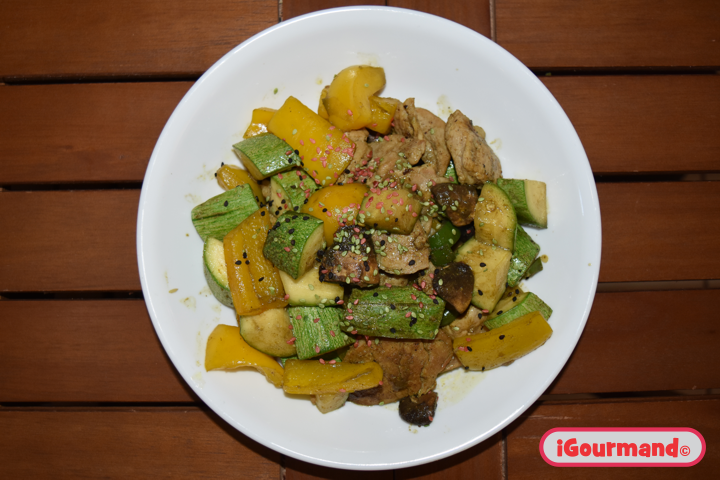 ——
Pork Chop & Veggie & Wok
Ingredients
6 Pork Chop
1 Bell Pepper
1 Jalapeño Pepper
12 White Mushroom
2 Zucchini
2 tbsp Curry Powder
2 tbsp Ground Ginger
1/2 tsp Red Sesame
1/2 tsp Green Sesame
1/2 tsp Black Sesame
Olive Oil Extra Virgin
Himalayan Pink Salt & Black Pepper
Preparation
1. Slice 6 pork chop.
2. Cut veggies on pieces, they should not be too thick or too thin.
3. Season the Pork & veggies with curry powder, ground ginger, salt and pepper.
4. Put olive oil and prk on the wok and stir fry for 5 minutes,the wok needs really high heat and things need to be done really quick.
5. Add Veggies to stir for 3 minutes.
6. Mix everything well then serve on plates.
7. Add on the top Red Sesame & Green Sesame & Black Sesame.
Follow Us
J. Luc Paquin – Curriculum Vitae
https://www.igourmand.com/cv/JLPFoodWineCV2020Mk1d.pdf
Web: https://www.igourmand.com/
Facebook: https://www.facebook.com/neosteam.labs.9/
YouTube: https://www.youtube.com/channel/UC5eRjrGn1CqkkGfZy0jxEdA
Twitter: https://twitter.com/labs_steam
Pinterest: https://www.pinterest.com/NeoSteamLabs/
Instagram: https://www.instagram.com/luc.paquin/
Lucito
——
#igourmand #Lucito #lunch #tuna #fish #ricepaper #food #recipe #vlog #aphasia
——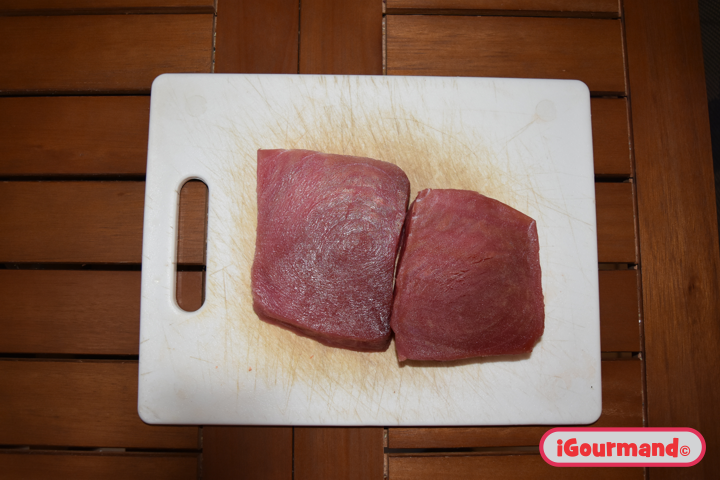 ——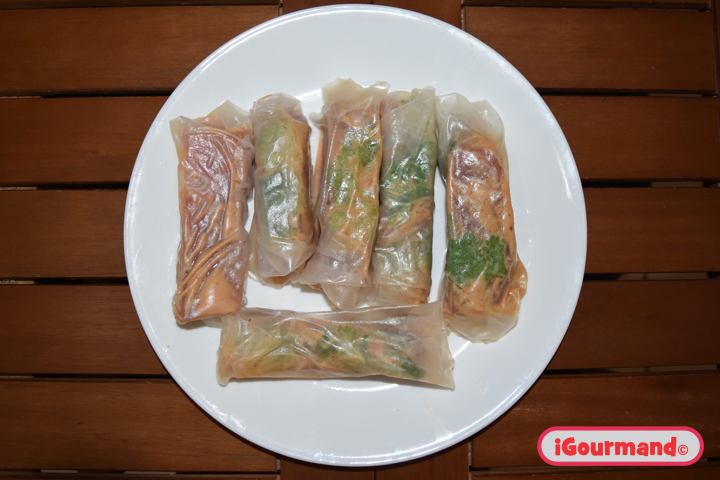 ——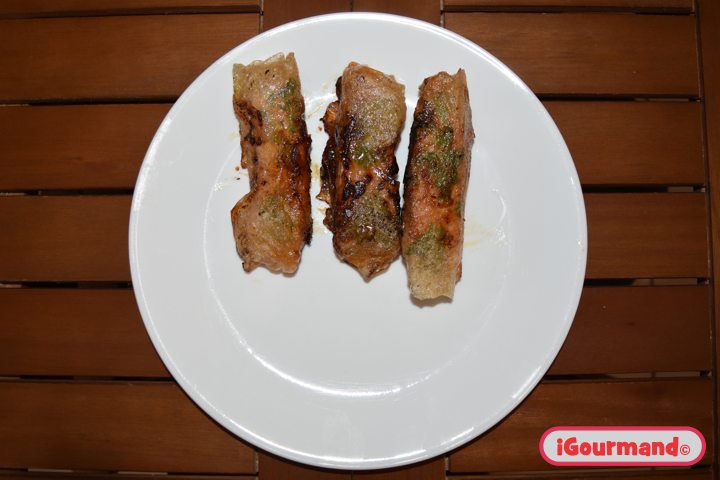 ——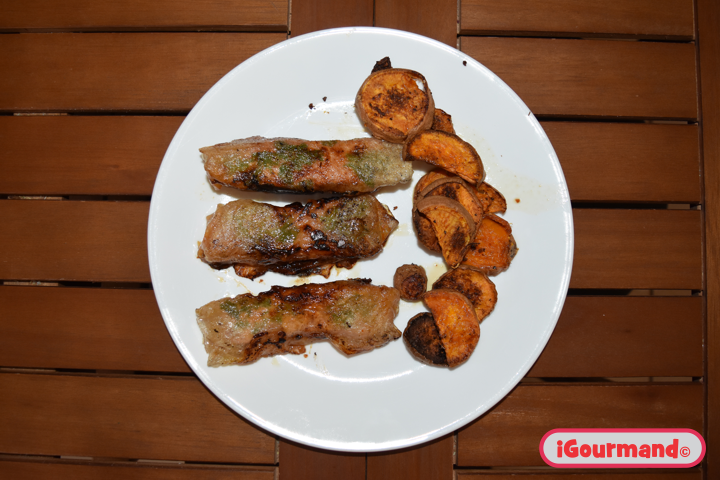 ——
Tuna, Rice Paper and Sauce
Ingredients
2 Tuna
2 tbsp Yogurt
1 tbsp Cream
1 tsp Hoisin Sauce
1 tsp Huy Fong Chili Garlic Sauce
6 Banh Trang Rice Papers
Cilantro
Olive Oil Extra Virgin
Preparation
1. Combine Yogurt, Cream, Hoisin Sauce, Huy Fong Chili Garlic Sauce in small bowl, with a whisk.
2. Slice 2 tuna.
3. Tuna and sauce.
4. Tuna and Cilantro.
5. Prepare each rice paper wrapper by dipping in warm water to soften.
6. Lay flat and place tuna along the centre.
7. Fold ends of rice paper over and roll to secure.
8. Repeat with remaining rice paper and ingredients.
9. Put Olive Oil Extra Virgin on your pan.
10. Make sure your pan is very hot and add the tuna rice paper.
11. The tuna rice paper get seared to golden brown and wait until they're cooked.
12. Serve the rice paper tuna with side dish.
Follow Us
J. Luc Paquin – Curriculum Vitae
https://www.igourmand.com/cv/JLPFoodWineCV2020Mk1d.pdf
Web: https://www.igourmand.com/
Facebook: https://www.facebook.com/neosteam.labs.9/
YouTube: https://www.youtube.com/channel/UC5eRjrGn1CqkkGfZy0jxEdA
Twitter: https://twitter.com/labs_steam
Pinterest: https://www.pinterest.com/NeoSteamLabs/
Instagram: https://www.instagram.com/luc.paquin/
Lucito
——
#Lucito #Breakfast #Omelette #Food #Recipe #Omelette #Vlob #Eggs #Aphasia
——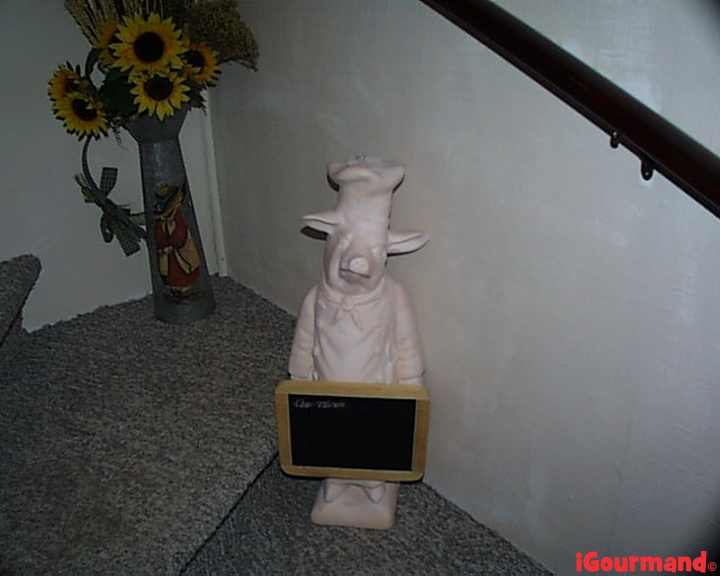 ——
Lucito Food <=> 1957 – 2020
Food, recipes, etc…
Grand-Mère Paquin, Mother and Lucito.
Web
https://www.igourmand.com/
iGourmand – Eat, Drink, Man, Woman
17 Aug, 2005 <=> 26 Dec, 2018 <=> Yes
27 Dec, 2018 <=> 14 May, 2020 <=> No
15 May, 2020 <=> Yes
Omelette Lucito Mk01
Ingredients
4 Eggs
1/4 tsp Basil
1/4 tsp Chives
1/4 tsp Oregano
4 tsp Parmesano
2 tsp Cream
6 tbs Guacamaya Habanera Verde
Canola Oil Non-Stick Cooking Spray
Pepper
Preparation
1. In 2 small bowl canola oil spray.
2. Combine eggs, basil, chives, oregano, Parmesano, cream, Guacamaya Habanera Verde and pepper.
3. Beat eggs.
4. 1 bowl microwave 2 minutes.
Lucito
Yesterday when I posted the Daily Express I mentioned that I came in so quick that I did not even think of take a picture of the finished hamburger. Today I could correct my mistake as we thawed 2 of the frozen patties and made hamburgers again with some grilled potatoes. Normita had her's Mexican Style with avocados, ketchup, mustard, tomatoes, onions, pickles, Oaxaca cheese, and a nice big chipotle.
I am a lot more simpler in my taste and I simply put some ketchup and some pickles over the Oaxaca cheese and it was enough for me today.
Lucito
We have been very silent since the middle of last week as we had lots of meetings in town last Thursday and Friday and we had a very successful wine course on Saturday. Sunday we totally collapsed from the back and forth driving between here and the center of Mexico City we had business. With a drive of between 2-3 hours each way we were exhausted from the ordeal. Sunday we totally collapsed and I prepared some hamburgers with some nice ground beef we had bought on the way back from the course Saturday night. It was as complicated as I could manage in the condition I was.
I like my hamburgers nice and juicy and well flavored. Depending of my mood I used different ingredients and on Sunday it was a combination of ground beef, rum, soy sauce, Worcestershire sauce, dried onions, some chipotle-based seasoning, and some sesame oil. The recipe is easy you first put the meat in a bowl, put the ingredients on top, and then with your hand you make a big mess like my Chinese cooking teacher used to say.
Once the mess is made I like to hand-form thick patties and it made a lot more than Normita and I could eat in one sitting. I individually wrapped the patties and froze them so that we can enjoy some nice burgers in the coming weeks with even less effort than I did Sunday.
I went outside to cook the hamburgers on the barbecue, and of course the barbecue was barely hot when it started raining. When I finished cooking them I ran inside and we had a great meal, but with all the excitement I only remember to take a picture of the final product when only crumbs remained. Too bad… It will be for next time…
Lucito
Today when I went to prepare the meal I found some unexpected ingredients for the marinade in the back of the refrigerator. A while back Normita had bought a bottle of Torito and we only had a few little sips and it has sat unused in there. Torito is an alcoholic drink typical of Veracruz, a state in the east of the country on the Golf of Mexico coast. It is a cream of peanuts, and I quickly thought of doing something like a cross between Thai and Mexican food. Torito is very sweet so I needed to cut that to make it palatable with the fish. I also found some tamarind pulp and some fresh limes so I made a mixture of Torito with tamarind pulp and lime juice. It lacked salt and chile to balance the flavor so I added some soy sauce and some chile paste until I got a satisfactory mixture. I then put my 2 pieces of fish filet in the marinade and refrigerated for 15-20 minutes while I finished preparing the rest of the meal.
I had found some large potatoes while searching for ingredients for the marinade and decided to grill them with the fish. I sliced them, and then sprinkled some salt, pepper, oregano, and olive oil on them. I like to grill them on high heat until slightly burned. They get a great flavor like that.
We had some frozen vegetables as a second side dish, simply heated in the microwave with a bit of butter, salt, pepper, and herbes de provence on top. I grilled the fish directly on the barbecue with the potatoes and the meal turned out surprisingly tasty. I served a little bit of the reserved marinade on the fish as a light tangy sauce.
Lucito
The heat has yet to letup here in Mexico City and the entire region is plagued by high heat and high levels of pollution. We had planned to go out today, but neither Normita nor I have the energy to face up with the heat down the hill. I guess that it will be for another day. I thawed a nice piece of dorado or mahi-mahi today. It is sitting in the refrigerator waiting for me to decide what to do with it. Since the is minimal wind today I might do something on the barbecue. I will definitely marinate it first, in what I still have no idea as I have looked into what we have left yet. I think we have some nice large potatoes, so I guess I will grill some nice slices of potato first, and since I do not think we have anything fresh in the refrigerator I will have to used some frozen vegetables as a side dish.
I will decide the details of the meal in a short while, but first I have to go take a shower. Bacchus just passed by my office's window and from the long smell he took and the excited way he looked at me I guess that I smell like one of the pack and he wants me to go bark at the squirrels in the trees with him. I think I will pass on the occasion and go wash off the strange smell, so that I can be taken for a human again…
Later I'll post the details on how I prepared the dorado.
Lucito
I have not been in the kitchen since last Friday… Actually I am lying there as we were invited by some neighbors to an outdoor Mother's Day bash on Saturday. The men were preparing various fish dishes for the Mothers and after sitting around for a while sipping wine I decided to help with the prep-work as I did not want to interfere with the cooks. The did a huge salad with octopus, battered deep fried fish filets and shrimps, deep fried fish, grilled fish, grilled stuffed fish in aluminum, dried shrimp soup and all kind of other fishy things. It was an afternoon meal and we returned home past midnight well fed and well drunk. Luckily we live walking distance from there.
Sunday was spent visiting my mother in law for Mother's Day, which is actually on the 10th here, thus yesterday, but the family got together on Sunday instead. We had a light meal of ham and cheese sandwiches and salmon sandwiches, followed by gelatin and cake. We returned home early and yesterday was spent trying to resolve some emergencies so we really did not have much time to cook. Normita prepared a nice chicken noodle soup with chipotle this time, and with the cooked chicken breast she made the soup we had some nice chicken tostadas. For those who do not know tostadas are corn tortillas that are fried or oven baked until crisp. For the sake of healthy living we have been buying the oven baked ones for years now.
They can be used as a side dish, or as we did as the main fare. They are normally topped with a variety of things and what we did is butter them with cream, followed by a sprinkling of salt, then a layer of shredded chicken, some avocado, a bit of grated Parmesan and some Valentina hot salsa. Very nice and tasty and we had the same again today as we both had soup and chicken left. We will see what we do tomorrow depending on if we have time to go food shopping or not. Since things have been hectic for the past few weeks and we have not had time to go shopping, we may need to improvise again…
Lucito
After I wrote the previous post about inspiration I hit the kitchen directly to prepare the tomato salad as I wanted it to cool down a bit once prepared and it could do so while I took my shower. I looked into the larder and found 4 small tomatoes that were good, a small bag of olives and I collected other assorted ingredients including some fresh basil from the plant growing wildly in Normita's office. Starting with these ingredients I assembled the salad.
I have been doing those kinds of salads for over 25 years and I love the basic combination of tomatoes, basil, and olives. I normally prefer something like a Kalamata olives, but the only thing I found was a small bag of Spanish olive filled with peppers. They are overly salty so I rinsed them a few times in water to tame the saltiness. Assembling a salad like that is very easy, as you just make layers of ingredients starting with the thinly sliced tomatoes. Thus went it the tomatoes followed by cubed apples, sun-dried tomatoes in olive oil, shredded Oaxaca cheese, grated Parmesan cheese, the fresh basil, ground coarse salt, a fresh grind of black pepper, some balsamic vinegar, and extra virgin olive oil.
You the build the salad layer by layer until you have no more tomatoes. The process is simple. The salad that it yields is very tasty and I like to return it to the refrigerator for a while so the flavors gets well blended and that it gets very cold. I like fresh tomatoes to be very cold. I remember in another life when I was young and handsome, that often during the hottest part of summer when I was working on afternoon shifts from 2pm to 7pm. Before I left for work I would prepare a similar salad to that one with Kalamata olives and feta cheese to keep with the Greek olives, and I would put it in the refrigerator and eat it when I returned home after work. By that time it was ice cold like I like it and the flavors were blended to perfection.
Once the salad was ready I put it in the refrigerator, did the dishes, and I then hit the showers. We sat down and relaxed a bit in front of an electric fan as it is still like a furnace in here. We had this cold refreshing and tasty salad and all of the problems of this stressful weeks we just went through just disappeared.
When we sat down to eat Normita reminded me that I had forgotten to put some walnuts in the salad, so I added a handful of them in each of our plates over the salad. It made a nice addition to the salad.
Lucito