What to do with Leftovers
——
#iGourmand #Lucito #LucPaquin #Food #Restaurant #Taste #Beer #Spirits #Wine #Consultant
——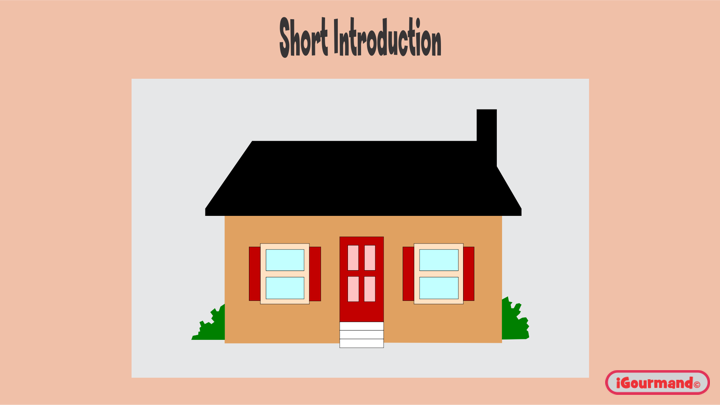 ——
Short Introduction
I have been deeply involved with food since my childhood. I remember, when I was 4-5 years old, sitting in my grandmother's kitchen while she was cooking, and helping her in making cookies and other treats. Our family was from a small village on the Laurentian Mountains north of Montreal, Quebec, and, as with any good French family, food was an important part of our lives. I lived in Montreal with my parents and every weekend we would take the trip "Up-North" to my grandparent's house and stay with them. You could get in the house, via the kitchen, at any hour of the day or night, and there would be something cooking on the stove or in the oven, and some industrial quantities of freshly prepared food in the refrigerator. I remember, when I was in my late teens, stopping at their place in the middle of the night after the clubs closed, and there was always a freshly baked ham in the refrigerator or some thick stew or soup slowly simmering on the stove. We would dig-in without waking up anyone and fill ourselves with great food before going out again for more revelry.
After my early childhood in my grandmother's kitchen, my interest for cooking became more formal. In my early teens my mother was taking cooking lessons from one of the best French chefs in Montreal, and when she was returning home I would pour over her lessons and prepare the newly-learned recipes with her. By the time I was at university I was taking regular night classes in various forms of cooking, including many years of traditional Chinese cooking. From then on cooking and later wine became my passions and I have been involved professionally as a food consultant and wine buyer since the mid-eighties as one of my many business endeavors.
I lived in Quebec through my early twenties until I graduated from university, I then moved to Northern Ontario where I worked in private practice. I was involved with 3 careers through the eighties, first as a dentist, second as a food and wine consultant, and third as a computer consultant. By the early nineties I abandoned the first career completely to dedicate myself primarily to the computer business. I have been involved with numerous IT startups since then, and also consulting on IT and the food/wine business. All of this while traveling the world for both pleasure and business.
Follow Us
Web: https://www.igourmand.com/
Facebook: https://www.facebook.com/neosteam.labs.9/
YouTube: https://www.youtube.com/@thesass2063
Twitter: https://twitter.com/labs_steam
Pinterest: https://www.pinterest.com/NeoSteamLabs/
Instagram: https://www.instagram.com/luc.paquin/
Lucito
——
#iGourmand #Lucito #LucPaquin #Food #Restaurant #Taste #Beer #Spirits #Wine #Consultant
——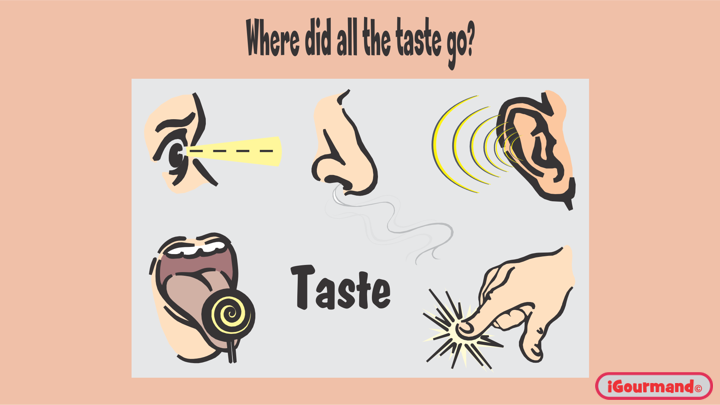 ——
Where did all the taste go?
We just got up from the table after a late breakfast and something dawned on me. Where did the taste go in most commercial food products? Recently I bemoaned the lack of taste in high production commercial cheeses that tastes more of plastic than of milk products, but why is this happening with most mass-market food products? I know that according to modern corporate practices and the search for the holy bottom line, large corporations tend to homogenize their products and go for the least common denominator, but is there a universal ingredient called "Flavor" that is so expensive in the future market that most corporations shy away from using it in their products?
This morning we opened a new package of margarine, as well as new packages of "Spreadable" cream cheese and peanut butter. All were supposedly "New And Improved" and were definitely more "Spreadable' than older formulations, but all were lacking taste. In the quest for "Spreadability" the core of the product flavor was forgotten. The margarine was bland and tasted of nothing, the cream cheese could have been bland thick cream as there was no hint of the slight sourness that is normally associated with the product, and you would have been confronted with a difficult task in trying to decide what was put in your mouth if you had tasted the peanut butter blind. The peanut taste was so light that you had to double the normal amount used to get any hint of it.
Maybe that's what they are trying to make happen… All of those products were not "Light" versions of the regular brand, so that was not the problem. I looked into it a bit and found out that all the brands we had opened this morning were brands from the same mega-food conglomerate, so this might be a problem that is more specific to them, but I have noticed the trend in recent years in a variety of other brands. Has anybody out there found the same thing recently? Come on big food conglomerates; let's put the taste back in your products…
Follow Us
Web: https://www.igourmand.com/
Facebook: https://www.facebook.com/neosteam.labs.9/
YouTube: https://www.youtube.com/@thesass2063
Twitter: https://twitter.com/labs_steam
Pinterest: https://www.pinterest.com/NeoSteamLabs/
Instagram: https://www.instagram.com/luc.paquin/
Lucito
——
#iGourmand #Lucito #LucPaquin #Food #FoodCulture #Beer #Spirits #Wine #Consultant
——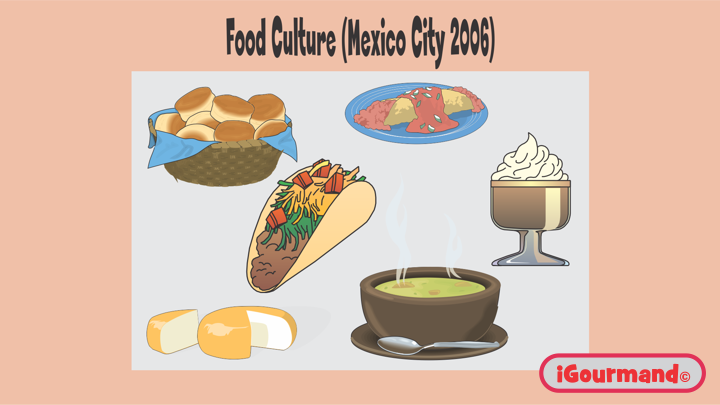 ——
Food Culture
I have been reminded many times recently on the vast contrasts between population with and without food culture. The easiest definition of what is food culture, in my mind, is that populations or people who have food culture live to eat, and those who don't eat to live. Reduce to its bare essentials this is the simplest definition.
Generally in the northern parts of North America, meaning Canada and the US, the majority of the people do not live to eat, they generally eat to live, thus the great popularity of fast food. The French influence in Quebec is prevalent, though it is moderated by the North American influence, thus the food culture is not uniformly distributed in all the population.
The current climate in North America that is dominated by gourmet food and all of those food channels on TV is not real food culture, as it is a recent fad, and like all fads it will probably fade in the long term. There is also an elitist aspect to that fad that is not part of what I consider food culture. The good thing with such fads is that it may penetrate part of the population and in the long term help establish food culture in some groups of the population.
Our recent trip to Veracruz reminded me of the prevalence of food in my life, and what I consider the tenets of food culture. Like in most regions of Mexico the general population has a much closer relationship with food than elsewhere in North America. It is a cultural thing and people of all classes take their time to eat and enjoy it, and food is an essential part of appreciating daily life.
You see it in the town as people goes out to eat in the middle of the day, and take the time to enjoy the food and relax while eating it. A lot of offices have a 2 hour lunch time, since people like to take the time to enjoy their food. While we were visiting Veracruz we went to various places where the locals congregate to enjoy specialties at various times of the day. On one morning we went to Las Anitas, a little place in the industrial neighborhood that specializes in "Gorditas" and "Picaditas". We went a little late for breakfast but the place was still crowded and people were eating like there was no tomorrow. On the way out of town we stopped for breakfast at Las Farolitos which was completely full in the middle of the morning, and which specializes in "Tamales De Elote" and other local specialties.
We went to a few seafood restaurants that were both excellent and relatively cheap for the type of meal we could get there. We were in town only for a few days so we did not have a chance to drive a little bit out of the town and visit little fishing villages where supremely good fresh seafood cost less than a fast food meal. We will definitely go back there to visit as the both the food and the people are great and the atmosphere is inviting and relaxing.
Even in Mexico City you see it in the outdoor markets where the food vendors are full of client from early morning to the end of the day, and you can barely move when it is lunch time. On Sunday morning everybody goes out to eat with the family and everywhere from nice restaurants to street vendors are full of clients. The same is true in the evenings where everybody goes out for an evening snack, and itinerant vendors shout their wares even in residential neighborhoods. From "Tamales" to "Sweet Breads", to "Camotes", everybody comes out to grab something to eat.
There is a complete obsession for food at all levels of society and traditional food are still king, and the penetration of most fast food place is not as great as other places due to a rich food culture that is shared by everybody. Of course the convenience of fast food is very attractive for the busy families, but a lot of people are more inclined in eating at local fast food concessions, thus in a way the food culture is still prevalent and tied to the local culture.
I will come back to the subject in the coming weeks, and drop me a note in the comments or via email on what is your relationship with food in your neck of the world and how does it compare to the local population.
Follow Us
Web: https://www.igourmand.com/
Facebook: https://www.facebook.com/neosteam.labs.9/
YouTube: https://www.youtube.com/channel/UC5eRjrGn1CqkkGfZy0jxEdA
Twitter: https://twitter.com/labs_steam
Pinterest: https://www.pinterest.com/NeoSteamLabs/
Instagram: https://www.instagram.com/luc.paquin/
Yesterday when I posted the Daily Express I mentioned that I came in so quick that I did not even think of take a picture of the finished hamburger. Today I could correct my mistake as we thawed 2 of the frozen patties and made hamburgers again with some grilled potatoes. Normita had her's Mexican Style with avocados, ketchup, mustard, tomatoes, onions, pickles, Oaxaca cheese, and a nice big chipotle.
I am a lot more simpler in my taste and I simply put some ketchup and some pickles over the Oaxaca cheese and it was enough for me today.
Lucito
I have not been in the kitchen since last Friday… Actually I am lying there as we were invited by some neighbors to an outdoor Mother's Day bash on Saturday. The men were preparing various fish dishes for the Mothers and after sitting around for a while sipping wine I decided to help with the prep-work as I did not want to interfere with the cooks. The did a huge salad with octopus, battered deep fried fish filets and shrimps, deep fried fish, grilled fish, grilled stuffed fish in aluminum, dried shrimp soup and all kind of other fishy things. It was an afternoon meal and we returned home past midnight well fed and well drunk. Luckily we live walking distance from there.
Sunday was spent visiting my mother in law for Mother's Day, which is actually on the 10th here, thus yesterday, but the family got together on Sunday instead. We had a light meal of ham and cheese sandwiches and salmon sandwiches, followed by gelatin and cake. We returned home early and yesterday was spent trying to resolve some emergencies so we really did not have much time to cook. Normita prepared a nice chicken noodle soup with chipotle this time, and with the cooked chicken breast she made the soup we had some nice chicken tostadas. For those who do not know tostadas are corn tortillas that are fried or oven baked until crisp. For the sake of healthy living we have been buying the oven baked ones for years now.
They can be used as a side dish, or as we did as the main fare. They are normally topped with a variety of things and what we did is butter them with cream, followed by a sprinkling of salt, then a layer of shredded chicken, some avocado, a bit of grated Parmesan and some Valentina hot salsa. Very nice and tasty and we had the same again today as we both had soup and chicken left. We will see what we do tomorrow depending on if we have time to go food shopping or not. Since things have been hectic for the past few weeks and we have not had time to go shopping, we may need to improvise again…
Lucito
It is now past 9pm here and it is still over 90F in the office. Outside it is around 70F, but even with wind no fresh air is entering. The chicken salad we hate earlier was just what was needed on such a hot day. It is a bit cooler in front of the house, but not by much. We enjoyed the nice light salad and even have a bit left for tomorrow. We will see what we will recycle then…
Lucito
It is over 90F in the office today and we are just melting on the floor. We still have half of the roasted chicken we bought yesterday and in our traditional way of not letting anything go to waste we are going to prepare it as a nice chicken salad. It is about the only way I would get it down in this heat. We will dress the chicken with a bit of mayonnaise and cream, herbs and spices, some frozen peas and carrots, and some little cubes of celery. Normita disinfected a head of romaine lettuce and we will serve the chicken salad over a bed of fresh lettuce. With a tall glass of ice-cold water it should just hit the spot…
Lucito
In our new found quest for everything leftovers I thought that we would have a leftover free day today as we bought a roasted chicken, but of course when we started to prepare the sandwiches we ended up as usual using a lot of odds and ends we found around the kitchen. First the bread, then Normita found some leftovers pickled chiles in the refrigerator and I found some pickled ergh… pickle slices… We also found an avocado and some cheese slices. so we had some nice sandwiches on small French rolls with cheese, roasted chicken, a touch of mayo, avocado, pickles for me, and chiles for Normita. They turned out great.
When we arrived home I noticed that the roasted chicken was "Ranchero" flavored. Since Ranchero roughly means farmer or ranch owner, I was hoping the the flavor was not sweat and dust, or worse sweat and manure… Luckily it was neither and it tasted to me like any supermarket roasted chicken I ever ate.
Lucito
In our long quest to reuse all leftovers and not leave anything uneaten, this morning we prepared a nice breakfast make mostly with leftover ingredients from last week. We had 4 of those chalupas we used with the mole last week and a bit of refried beans and spicy tomato salsa that Normita made last week. We decided to use all of that to make a nice tasty breakfast. As with most of these things the effort is minimal and the result very rewarding.
We started with the chalupas that we fried on both sides in a pan with a few tablespoons of oil. Once nice and crisp we buttered them directly in the pan with the beans, then added a bit of salsa and some shredded bits of Oaxaca cheese. You keep cooking them until the cheese melts and you end up with a savory Mexican breakfast pizza. We enjoyed them with a nice strong cup of coffee and we shared a huge grapefruit afterward. Too bad they are all gone…
I started eating and found them so good that I rushed to the office to get the camera to record the event before they were all gone…
Lucito
Yesterday, Sunday, I had thawed some nice New York cut steak. Late last fall I had bought an entire piece of New York and butchered it myself into some steaks and two small roast. I still have one of the roast frozen and those were the last of the steaks. We were planning to have those yesterday, but we had an emergency and had to go out late in the day. When we returned we were both too tired to cook and the weather was not cooperating as it was to windy for the barbecue.
In keeping with last week's pattern I tried to creatively used what was at hand in the larder and use leftovers in creative way. I look into what I had around and found some rice, leftover sausages, chopped onions and tomatoes from Friday's hot dogs, a few small zucchinis, a bit of frozen corn and chile poblanos, and another head of romaine lettuce. My devious plan was done in quick order. I decided to make some rice pilaf. Since I used the hot dog sausages as part of the ingredients I called it a Hot Dog Pilaf.
Making a pilaf is very easy, you put a bit of oil in a pot and brown the rice in it a bit, add your liquid and cook until absorbed. I first added to the oil the leftover onions and tomatoes as well as the zucchini. Then I added the rice and browned it a bit, then added the water with some powdered chicken broth and seasonings and herbs, and a tab of hot chile paste. I mixed everything and added the sausages cut in cubes to the mix, and cooked until the water was absorbed and the rice was tender.
It turned out surprisingly good, as my expectations were not high. We enjoyed the meal a lot as it was no problem to prepare and used up a lot of things we would not have know what to do with. today we will finally have the steaks and I will write about that later when I have a bit more time.
Lucito