Chicken
——
#igourmand #Lucito #lunch #chicken #veggie #food #recipe #wok #vlog #aphasia
——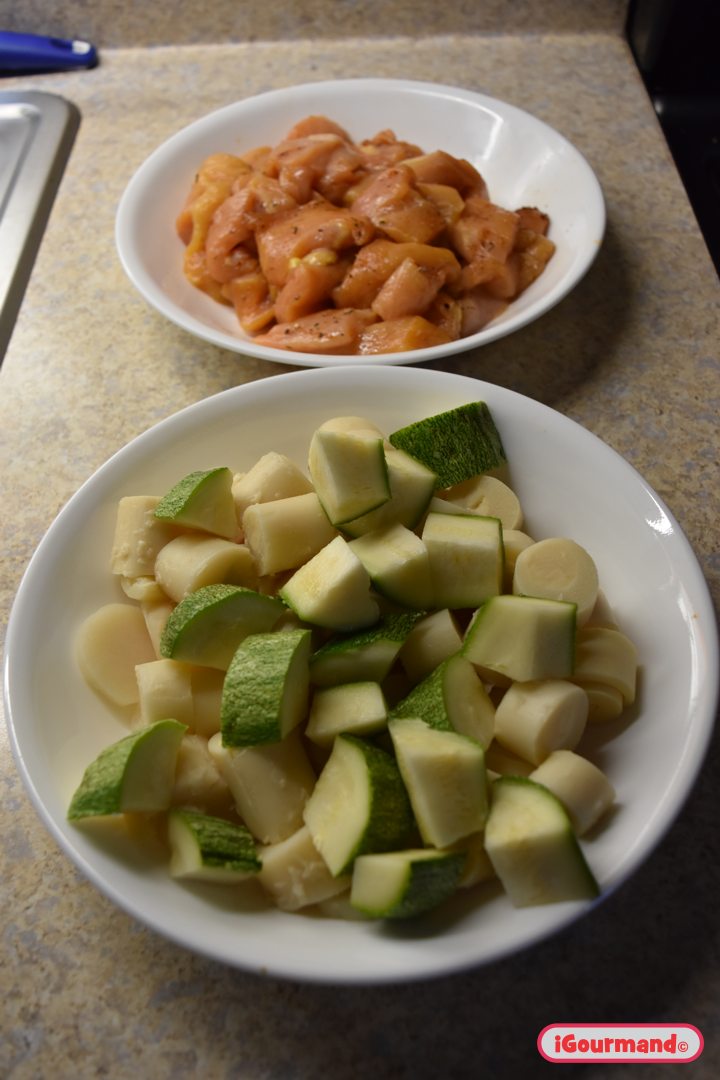 ——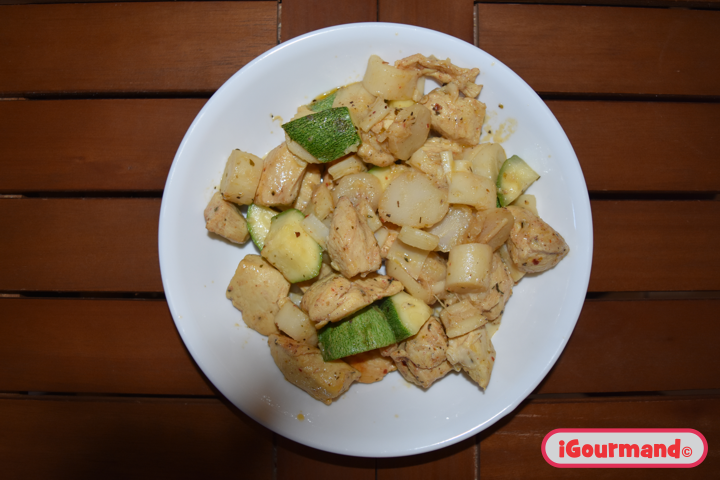 ——
Boneless Chicken Breasts & Veggie & Wok
Ingredients
3/4 pound Boneless Chicken Breasts
5 oz Sliced Water Chestnuts
9 oz Heart of Palm
1 Zucchini
4 tbsp Weber Mediterranean Herb Seasoning
Olive Oil Extra Virgin
Preparation
1. Slice boneless chicken breasts.
2. Cut veggies into large pieces.
3. Marinate the chicken & veggies with Weber Mediterranean Herb Seasoning.
4. Put olive oil in the wok and stir fry; the wok needs to be on high heat and things need to be done very quick.
4. Chicken 5 minutes.
6. Veggie 3 minutes.
7. Mix everything well and serve in plates.
Follow Us
J. Luc Paquin – Curriculum Vitae
https://www.igourmand.com/cv/JLPFoodWineCV2020Mk1d.pdf
Web: https://www.igourmand.com/
Facebook: https://www.facebook.com/neosteam.labs.9/
YouTube: https://www.youtube.com/channel/UC5eRjrGn1CqkkGfZy0jxEdA
Twitter: https://twitter.com/labs_steam
Pinterest: https://www.pinterest.com/NeoSteamLabs/
Instagram: https://www.instagram.com/luc.paquin/
Lucito
I have not been in the kitchen since last Friday… Actually I am lying there as we were invited by some neighbors to an outdoor Mother's Day bash on Saturday. The men were preparing various fish dishes for the Mothers and after sitting around for a while sipping wine I decided to help with the prep-work as I did not want to interfere with the cooks. The did a huge salad with octopus, battered deep fried fish filets and shrimps, deep fried fish, grilled fish, grilled stuffed fish in aluminum, dried shrimp soup and all kind of other fishy things. It was an afternoon meal and we returned home past midnight well fed and well drunk. Luckily we live walking distance from there.
Sunday was spent visiting my mother in law for Mother's Day, which is actually on the 10th here, thus yesterday, but the family got together on Sunday instead. We had a light meal of ham and cheese sandwiches and salmon sandwiches, followed by gelatin and cake. We returned home early and yesterday was spent trying to resolve some emergencies so we really did not have much time to cook. Normita prepared a nice chicken noodle soup with chipotle this time, and with the cooked chicken breast she made the soup we had some nice chicken tostadas. For those who do not know tostadas are corn tortillas that are fried or oven baked until crisp. For the sake of healthy living we have been buying the oven baked ones for years now.
They can be used as a side dish, or as we did as the main fare. They are normally topped with a variety of things and what we did is butter them with cream, followed by a sprinkling of salt, then a layer of shredded chicken, some avocado, a bit of grated Parmesan and some Valentina hot salsa. Very nice and tasty and we had the same again today as we both had soup and chicken left. We will see what we do tomorrow depending on if we have time to go food shopping or not. Since things have been hectic for the past few weeks and we have not had time to go shopping, we may need to improvise again…
Lucito
It is now past 9pm here and it is still over 90F in the office. Outside it is around 70F, but even with wind no fresh air is entering. The chicken salad we hate earlier was just what was needed on such a hot day. It is a bit cooler in front of the house, but not by much. We enjoyed the nice light salad and even have a bit left for tomorrow. We will see what we will recycle then…
Lucito
It is over 90F in the office today and we are just melting on the floor. We still have half of the roasted chicken we bought yesterday and in our traditional way of not letting anything go to waste we are going to prepare it as a nice chicken salad. It is about the only way I would get it down in this heat. We will dress the chicken with a bit of mayonnaise and cream, herbs and spices, some frozen peas and carrots, and some little cubes of celery. Normita disinfected a head of romaine lettuce and we will serve the chicken salad over a bed of fresh lettuce. With a tall glass of ice-cold water it should just hit the spot…
Lucito
In our new found quest for everything leftovers I thought that we would have a leftover free day today as we bought a roasted chicken, but of course when we started to prepare the sandwiches we ended up as usual using a lot of odds and ends we found around the kitchen. First the bread, then Normita found some leftovers pickled chiles in the refrigerator and I found some pickled ergh… pickle slices… We also found an avocado and some cheese slices. so we had some nice sandwiches on small French rolls with cheese, roasted chicken, a touch of mayo, avocado, pickles for me, and chiles for Normita. They turned out great.
When we arrived home I noticed that the roasted chicken was "Ranchero" flavored. Since Ranchero roughly means farmer or ranch owner, I was hoping the the flavor was not sweat and dust, or worse sweat and manure… Luckily it was neither and it tasted to me like any supermarket roasted chicken I ever ate.
Lucito
I guess that by now most of you who are following us daily are starting to see a trend evolving over the last week or so. It seems that we never have time to do much cooking as we are rushing all over the place trying to put together some big projects on many front. Today is the same as we needed to go out this morning for some business meeting, and we were delayed as the neighbors on one side who are building a house came to visit with their little kids and 3 puppies. Of course a bunch of screaming kids and yapping puppies did not go well with our dogs who joined the fun, the the kids humans and animals on the other side of the fence were just running back an forth raising a huge cloud of dust. Since we cleaned the hose yesterday, that made us both very happy as there is now a huge amount of accumulated dirt everywhere.
I then had to go talk to the owners to convince them that it would be a good idea to finish building the huge wall they started to build and abandoned with the section still open being the center of a huge pile of dirt that the workers are sending to us daily. We have been living in a dust storm for over 2 months now and hopefully they will soon finish they wall so we can breath a bit of clean air once in a while. While we were driving to our meetings we both realized that once again we had forgotten to plan something for lunch. We finally stopped by on the way back to a supermarket and bought a cooked rotisserie chicken and some bread, so I guess we will now go make some chicken sandwiches. I will report later on how they turned out…
Lucito
In continuation of our stressful week today we had the leftovers from yesterday which were partly leftovers from some weeks back that we had frozen. As a first course we had the leftover chicken soup from yesterday that, as usual, was tastier on the second day. We did another quick Mexican dish with the leftover mole from yesterday which had the leftover shredded chicken cooked to make the soup yesterday.
That's a lot of accumulated leftovers. We made some enchiladas that are essentially tortillas dipped in a chile sauce. You start with some nice corn tortillas, in our case we used some Jalapeño tortillas we bought Tuesday. You normally fry them in oil, but we just cooked them on the comal until nice and crisp.
When the tortillas are nice and crisp, you just dip them in the chile sauce and fold them in half. In our case we dipped them in the mole and chicken from yesterday.
Once you have placed your folded tortillas on the plate you ladle more of your sauce over them.
Traditionally like yesterday's chalupas the enchiladas are served topped with grated cheese, and like yesterday we did not have cheese so we used a dollop of heavy cream on them.
The meal was very tasty as usual and took a grand total of 10 to 15 minutes to prepare. Now we need to really think about what we will have tomorrow as we ran out of easily accessible leftovers and we will need to actually cook something.
Lucito
We just finished eating a short time ago and the meal was both very satisfying and very tasty. Normita's chicken soup had its normal effect of settling our stomachs and relaxing us. Something very needed this week. It is so effective it should be sold in every pharmacy…
The tacos and accompanying sauce were also very satisfying and we both left the table well fed and in a better mood. What more do you want from a good meal? Now it's back to work and we both hope to be very productive tonight!
Lucito
Today Normita will be doing the cooking duties. I feel a bit off-the-weather and I had a craving for her incredible super-duper chicken soup. It is a simple soup to make and soups are really her specialty. I call her "Normita la Sopera" (Normita the soup maker) all the time…
The recipe for this great soup was published HERE years ago. Have a look at it if you want a great tasting soup that is easy to prepare. We thawed two nice and large chicken thighs an drumsticks and she will use that for the soup with plenty of noodles.
For the main course she will shred the meat and then make some "taquitos dorados de pollo" (golden chicken tacos) with it. Normally those tacos are made with soft corn tortillas rolled with the chicken inside and then deep fried. We prefer cooking them without fat directly on a "comal" the traditional griddle used in all kind of Mexican cooking. Our stove even has one built-in that covers the middle 2 burners of the 6 burner stove top. You simply roll some shredded chicken meat in the soft tortillas and then place them on the very hot "comal" and turn them until they are evenly golden and crisp. She will serve the tacos with some homemade salsa and them with some heavy cream.
I'm starting to salivate just writing about this… I guess that the strange noises I am hearing right now are from my stomach that is growling from hunger… I'm really looking forward to the meal…
Lucito