——
#iGourmand #Lucito #LucPaquin #Food #FoodCulture #Beer #Spirits #Wine #Consultant
——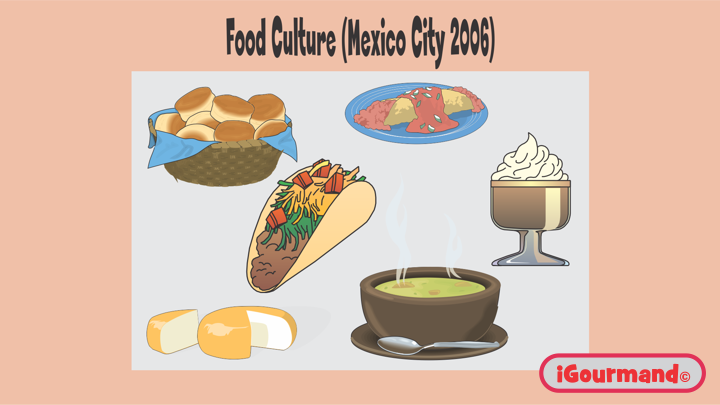 ——
Food Culture
I have been reminded many times recently on the vast contrasts between population with and without food culture. The easiest definition of what is food culture, in my mind, is that populations or people who have food culture live to eat, and those who don't eat to live. Reduce to its bare essentials this is the simplest definition.
Generally in the northern parts of North America, meaning Canada and the US, the majority of the people do not live to eat, they generally eat to live, thus the great popularity of fast food. The French influence in Quebec is prevalent, though it is moderated by the North American influence, thus the food culture is not uniformly distributed in all the population.
The current climate in North America that is dominated by gourmet food and all of those food channels on TV is not real food culture, as it is a recent fad, and like all fads it will probably fade in the long term. There is also an elitist aspect to that fad that is not part of what I consider food culture. The good thing with such fads is that it may penetrate part of the population and in the long term help establish food culture in some groups of the population.
Our recent trip to Veracruz reminded me of the prevalence of food in my life, and what I consider the tenets of food culture. Like in most regions of Mexico the general population has a much closer relationship with food than elsewhere in North America. It is a cultural thing and people of all classes take their time to eat and enjoy it, and food is an essential part of appreciating daily life.
You see it in the town as people goes out to eat in the middle of the day, and take the time to enjoy the food and relax while eating it. A lot of offices have a 2 hour lunch time, since people like to take the time to enjoy their food. While we were visiting Veracruz we went to various places where the locals congregate to enjoy specialties at various times of the day. On one morning we went to Las Anitas, a little place in the industrial neighborhood that specializes in "Gorditas" and "Picaditas". We went a little late for breakfast but the place was still crowded and people were eating like there was no tomorrow. On the way out of town we stopped for breakfast at Las Farolitos which was completely full in the middle of the morning, and which specializes in "Tamales De Elote" and other local specialties.
We went to a few seafood restaurants that were both excellent and relatively cheap for the type of meal we could get there. We were in town only for a few days so we did not have a chance to drive a little bit out of the town and visit little fishing villages where supremely good fresh seafood cost less than a fast food meal. We will definitely go back there to visit as the both the food and the people are great and the atmosphere is inviting and relaxing.
Even in Mexico City you see it in the outdoor markets where the food vendors are full of client from early morning to the end of the day, and you can barely move when it is lunch time. On Sunday morning everybody goes out to eat with the family and everywhere from nice restaurants to street vendors are full of clients. The same is true in the evenings where everybody goes out for an evening snack, and itinerant vendors shout their wares even in residential neighborhoods. From "Tamales" to "Sweet Breads", to "Camotes", everybody comes out to grab something to eat.
There is a complete obsession for food at all levels of society and traditional food are still king, and the penetration of most fast food place is not as great as other places due to a rich food culture that is shared by everybody. Of course the convenience of fast food is very attractive for the busy families, but a lot of people are more inclined in eating at local fast food concessions, thus in a way the food culture is still prevalent and tied to the local culture.
I will come back to the subject in the coming weeks, and drop me a note in the comments or via email on what is your relationship with food in your neck of the world and how does it compare to the local population.
Follow Us
Web: https://www.igourmand.com/
Facebook: https://www.facebook.com/neosteam.labs.9/
YouTube: https://www.youtube.com/channel/UC5eRjrGn1CqkkGfZy0jxEdA
Twitter: https://twitter.com/labs_steam
Pinterest: https://www.pinterest.com/NeoSteamLabs/
Instagram: https://www.instagram.com/luc.paquin/