Traveling
Posts on traveling
——
#iGourmand #Lucito #LucPaquin #Food #Restaurant #DiningExperience #Beer #Spirits #Wine #Consultant
——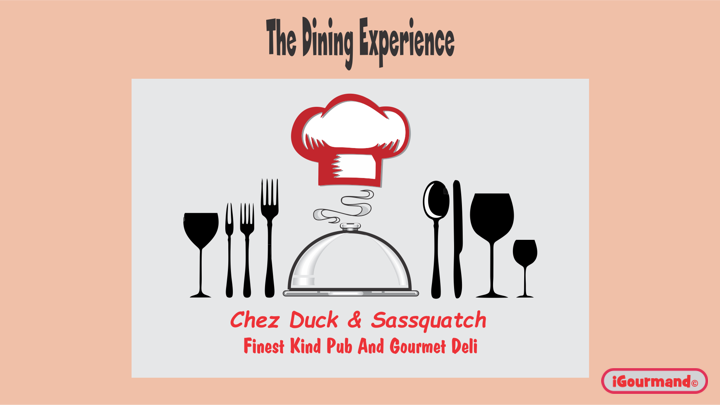 ——
The Dining Experience
I was reading this morning about someone being asked about what was their best restaurant meal in a particular city. It got me thinking as I am not a regular restaurant fiend to start with, as most of the time the food is better at home than in most restaurants, and there is more to the dining experience than the actual food. I have the same problem answering the question 'What Is My Favorite Food', as it always depends on my mood at the moment I am asked, how hungry I am, the phase of the moon, and velocity of the wind, and other more esoteric factors.
I have eaten in revered restaurants where the cooking was so good that there is no hope in this lifetime that I will ever be able to attain this perfection in my kitchen, in overrated restaurants living only on their reputation and / or 'Inness' factor, in restaurants that serve solid-but-uninspired food, in fast-food joints, in food stalls on the street or in markets where I ended up with food poisoning, and in places that fit anywhere in or out of this spectrum. What makes the dining experience is not the food itself, though it is a major part of it, but it is a combination of food, service, atmosphere, and who you are sharing the meal with.
By nature I tend to stay away from the new 'Trendy' places as from past experiences they seem to rely on glitziness, gimmicks, and at times shock food to generate their often undeserved reputations. I know that it is difficult to differentiate yourself from the crowds, but spending millions in decor and nada in the kitchen does not make for a nice restaurant. Also the noise level in a lot of trendy places makes enjoying even the best food in the world very difficult. I also dislike the fact that most of the times you have to reserve a long time ahead to get in. Since most of the time I have no idea what I will be doing in the next hour, let alone in 3 months time, and if I will even be in the mood to go out for that type of food that night. I normally go the reservation route only when I am traveling out of town and I know I will be in need of a restaurant on such and such dates, thus reserving is a no-brainer at those times.
Back to the subject of the dining experience, I have noticed that to have an exceptional experience you need to first have well prepared and presented good food that is pleasant to eat. If for shock value the chef is into weird combinations of food, just for sake of being different, I tend to stay away from their place. The same is for experimental cooking, I am all for experimentation, but if you cannot find focus in a dish you should not serve it to paying clients until you finish playing with the ingredients. I have seen chefs bringing you small serving of dishes they are working on to get feedback, and I am all for that, but I would not build a menu with untried recipes, just as I would not serve untried recipes to guests at home. I have ranted already about dishes that are presented for the 'Picture' look, but that are difficult to eat and enjoy, so I will not go there today.
I also tend to stay away from the cult of the 'Star Chef'. Some of their restaurants are stunning and serve sublime food, but a lot tend to lack in the personal touches. If they are at the head of a culinary empire, chances are that they are not the ones supervising the daily running of their restaurants, and whoever is doing a stellar job at it does not get the recognition they deserve, and normally stays in the background as not to take the stardom from the 'Star Chef'. It is nice to think about your favorite TV Chef preparing your meal for you in the kitchen, but they are probably at some cocktail party, on the set of their TV show, or on another continent when your visit their restaurants. That does not mean that I have not had exceptional dining experiences in their restaurants…
Now that we have a nicely prepared meal on our plates, we now need good service. The staff should be attentive, and not overbearing. They also should know about the food and the chef's philosophy. There is nothing more annoying than asking how a dish is prepared, or what an advertised ingredient in a recipe is is, and seeing the staff running to the kitchen to ask. If the menu specifies an ingredient it would be good idea to let the staff know what it is before letting them loose on the public. That is, as long as it does not go to the other extreme and they start pontificating about the type of salt they use, or refuse to bring you salt because the chef does not want you to ruin his dishes with it.
Where was I? A plate of nice food, attentive-but-not-overbearing staff… Next on the list is atmosphere. I tend to prefer a quiet relaxed atmosphere, to a frantic noisy one. That is in my nature, as I abhor noise and hyperactivity. If you have to shout to your dinner companions to get heard, it is does not make for a nice dining experience. I'm not really crazy about church-like atmospheres either, as they make you uncomfortable about having any conversation during the meal. I used to be more tolerant of this in the past, as before I met Normita, I used to travel the world on business alone, and dine in the best places by myself. I could concentrate more on the food, at the detriment of not sharing the experience in those days, but I would not go back to them. Your preference of atmosphere may vary, but you have to be comfortable to enjoy the meal.
Dining companions are important too. I find business meals, especially with new business acquaintances, to be normally strained, as you do not know the people, their tastes, and their ideas. It is a great way to get to know people, and it is one of my prime factors in doing business with anybody. I need to share a nice meal with them so that we can appreciate it together. I tend to stay away from doing business with people who do not share my love of food and wine, and the few times that I have not done so in the past, I paid for it dearly in the long run. Dining with loved ones and close friends is a rewarding experience, and it is one of the nicest things in life.
So, when faced with a question like 'The Best Restaurant Meal You've Ever Had In…' my answer might disappoint the Trendy Foodies, as the place would most likely not be the latest trendy place or the place to be seen by the proper Foodie crowd. It would likely be a place where I had great food and service, in a relaxed atmosphere, with the people I love. I tend to collect restaurant experiences in my mind as the whole experience, not just the badge of being at the right address. I have been in great restaurants on bad nights, some of my favorite places have also disappointed me at times, and I might have just made the wrong choice on the menu, so the right address is not always the best. The reverse is true and I have had exceptional meals in places where you would expect it the least. With all the ingredients that make a great dining experience put in the equation, the answer might be a big surprise even to you. It is just where you did enjoy yourself the most. What else is there?
Follow Us
Web: https://www.igourmand.com/
Facebook: https://www.facebook.com/neosteam.labs.9/
YouTube: https://www.youtube.com/@thesass2063
Twitter: https://twitter.com/labs_steam
Pinterest: https://www.pinterest.com/NeoSteamLabs/
Instagram: https://www.instagram.com/luc.paquin/
Lucito
——
#iGourmand #Lucito #LucPaquin #Food #FoodCulture #Beer #Spirits #Wine #Consultant
——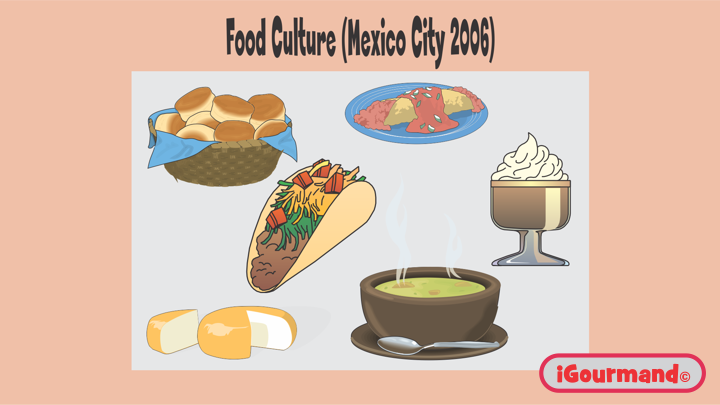 ——
Food Culture
I have been reminded many times recently on the vast contrasts between population with and without food culture. The easiest definition of what is food culture, in my mind, is that populations or people who have food culture live to eat, and those who don't eat to live. Reduce to its bare essentials this is the simplest definition.
Generally in the northern parts of North America, meaning Canada and the US, the majority of the people do not live to eat, they generally eat to live, thus the great popularity of fast food. The French influence in Quebec is prevalent, though it is moderated by the North American influence, thus the food culture is not uniformly distributed in all the population.
The current climate in North America that is dominated by gourmet food and all of those food channels on TV is not real food culture, as it is a recent fad, and like all fads it will probably fade in the long term. There is also an elitist aspect to that fad that is not part of what I consider food culture. The good thing with such fads is that it may penetrate part of the population and in the long term help establish food culture in some groups of the population.
Our recent trip to Veracruz reminded me of the prevalence of food in my life, and what I consider the tenets of food culture. Like in most regions of Mexico the general population has a much closer relationship with food than elsewhere in North America. It is a cultural thing and people of all classes take their time to eat and enjoy it, and food is an essential part of appreciating daily life.
You see it in the town as people goes out to eat in the middle of the day, and take the time to enjoy the food and relax while eating it. A lot of offices have a 2 hour lunch time, since people like to take the time to enjoy their food. While we were visiting Veracruz we went to various places where the locals congregate to enjoy specialties at various times of the day. On one morning we went to Las Anitas, a little place in the industrial neighborhood that specializes in "Gorditas" and "Picaditas". We went a little late for breakfast but the place was still crowded and people were eating like there was no tomorrow. On the way out of town we stopped for breakfast at Las Farolitos which was completely full in the middle of the morning, and which specializes in "Tamales De Elote" and other local specialties.
We went to a few seafood restaurants that were both excellent and relatively cheap for the type of meal we could get there. We were in town only for a few days so we did not have a chance to drive a little bit out of the town and visit little fishing villages where supremely good fresh seafood cost less than a fast food meal. We will definitely go back there to visit as the both the food and the people are great and the atmosphere is inviting and relaxing.
Even in Mexico City you see it in the outdoor markets where the food vendors are full of client from early morning to the end of the day, and you can barely move when it is lunch time. On Sunday morning everybody goes out to eat with the family and everywhere from nice restaurants to street vendors are full of clients. The same is true in the evenings where everybody goes out for an evening snack, and itinerant vendors shout their wares even in residential neighborhoods. From "Tamales" to "Sweet Breads", to "Camotes", everybody comes out to grab something to eat.
There is a complete obsession for food at all levels of society and traditional food are still king, and the penetration of most fast food place is not as great as other places due to a rich food culture that is shared by everybody. Of course the convenience of fast food is very attractive for the busy families, but a lot of people are more inclined in eating at local fast food concessions, thus in a way the food culture is still prevalent and tied to the local culture.
I will come back to the subject in the coming weeks, and drop me a note in the comments or via email on what is your relationship with food in your neck of the world and how does it compare to the local population.
Follow Us
Web: https://www.igourmand.com/
Facebook: https://www.facebook.com/neosteam.labs.9/
YouTube: https://www.youtube.com/channel/UC5eRjrGn1CqkkGfZy0jxEdA
Twitter: https://twitter.com/labs_steam
Pinterest: https://www.pinterest.com/NeoSteamLabs/
Instagram: https://www.instagram.com/luc.paquin/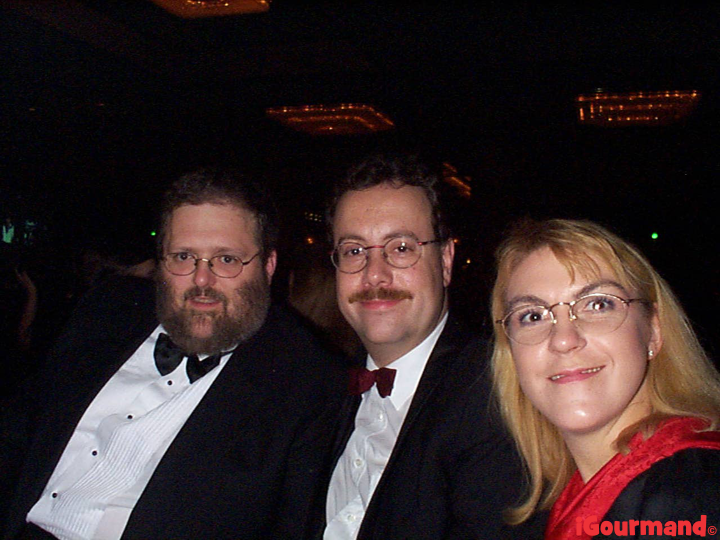 November 1998
Aglajita, Kurtito & Lucito
Napa Valley AVA
Napa Valley AVA is an American Viticultural Area located in Napa County, California, United States. Napa Valley is considered one of the premier wine regions in the world. Records of commercial wine production in the region date back to the nineteenth century, but premium wine production dates back only to the 1960s.
The combination of Mediterranean climate, geography and geology of the region are conducive to growing quality wine grapes. John Patchett established the Napa Valley's first commercial vineyard in 1858. In 1861 Charles Krug established another of Napa Valley's first commercial wineries in St. Helena. Viticulture in Napa suffered several setbacks in the late 19th and early 20th centuries, including an outbreak of the vine disease phylloxera, the institution of Prohibition, and the Great Depression. The wine industry in Napa Valley recovered, and helped by the results of the Paris Wine Tasting of 1976, came to be seen as capable of producing the best quality wine – equal to that of Old World wine regions. Napa Valley is now a major enotourism destination.
Lucito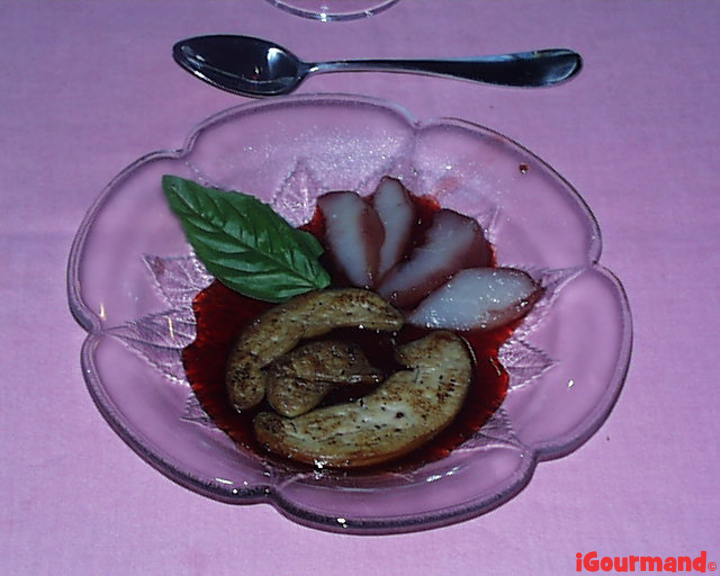 Family
Carreño / Paquin
October 2001
Foie Gras Duck
Sauce Pears – Porto Wine
Black Chocolate Pears – Porto Wine
Lucito
Lucito & Kurtito – San Francisco – November 2016
Lucito
We returned from a trip to visit the family in Canada last Friday and we learned an humbling lesson in traveling light. We used to carry a huge amount of stuff, most of it we never used, and in recent years decreased the amount of luggage we travel with dramatically, especially for Normita. Now with long delays in airports and major weight restrictions during peak seasons we are even more conscious about what we bring with us. Being stuck in Montreal at the airport most of the day last Thursday and needing to spend the night at a nearby hotel has us rethinking our traveling style even more.
For the first time since we met, Normita's suitcase was even lighter than mine when we left, and due to some shopping even when we returned. This time we had packed only the essentials and brought with us only small format containers of things we really needed, like some cosmetics and creams for Normita and some vitamins for me. The rest like shampoo or mouthwash we bought when we arrived, and left there when we returned. We only brought a few changes of clothes and washed them a few times while we were there, thus reducing what we had in our suitcases.
My main problem is that I always need to bring my laptop with accessories, and since it died on me during this trip, I plan to buy the smallest one I can find for the next trip so I do not have to carry a huge clunker again next time. Since it was getting old I also needed to carry an external hard drive for extra storage and a bunch of adaptor cards for connection to the drive, modem, wireless networking, etc. Luckily a new machine will have all of that built-in with enough space on the hard drive for all of my stuff. This will make things much more compact, and also less painful to carry around the airport.
The next step will be to get lighter suitcase, as our old ones have been around the world a few times, and are showing it, and they are very heavy even empty. I'll research what is available now and let you know what we find that is light, solid, and affordable. I brought back a nice leather computer case for the laptop that I had in storage in Canada, and found out yesterday, when I emptied it, that it was very heavy for its size, so I might shop around for something lighter too while we are at it.
After having to carry heavy suitcases for two days in the airport and hotels we made a New Year resolution of traveling extra light in the future.
Lucito