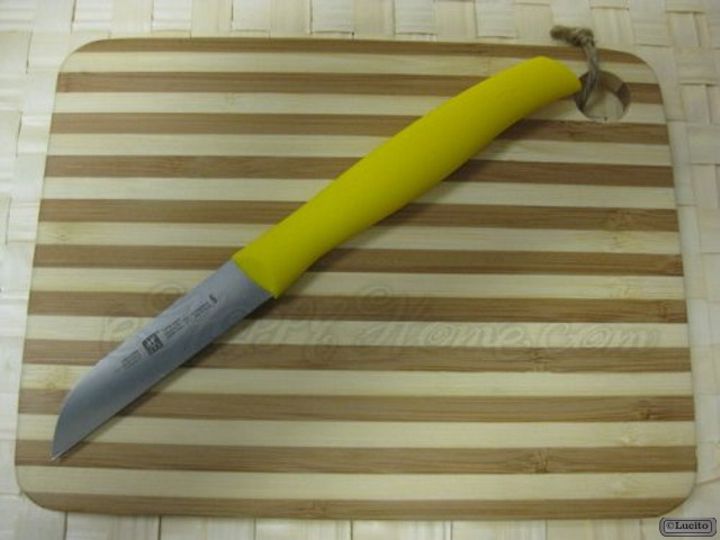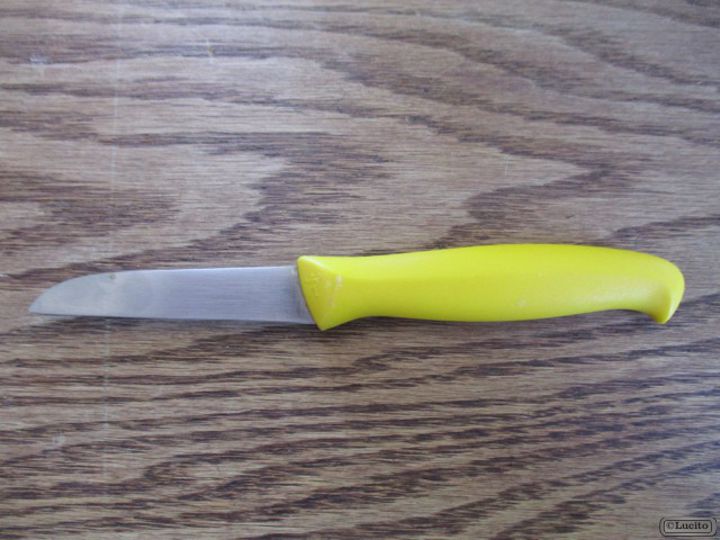 Henckels: 38091-080
Specifications
7.4″ x 1″ x 0.4″
3-1/2″ blade
Yellow handle
Straight Edge Sheep's Foot Peeling Knife
Product Details
The TWINGRIP series of paring knives have been designed with the attention to detail and manufacturing that has made J.A Henckels a recognized leader of fine cutlery.Sharpness in a new shape * Yellow Handle * No stain steel* Hand Honed * Friodur ice hardened blades * Exclusive ergonomic designed handle* Polypropylene handles are break proof, dishwasher safe and hygienic.
Lucito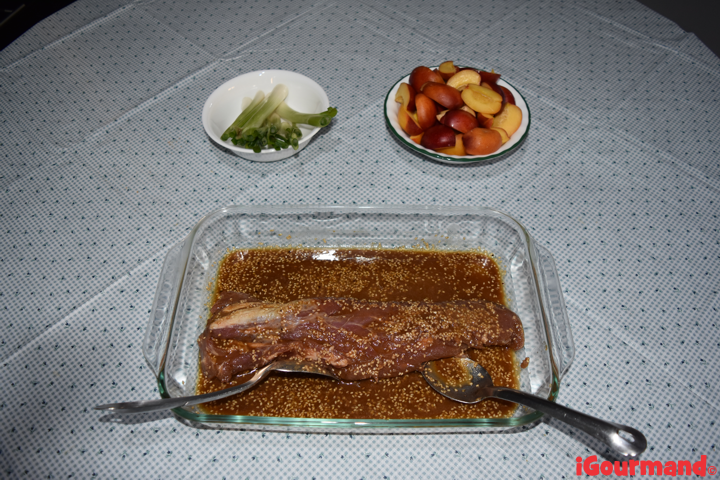 Piece A
Ingredients
1 1/2 to 2 pounds pork tenderloin
6 nectarines, quartered and pitted
10 cambray onion
3 tbs Tequila
2 tbs Hoisin sauce
2 tbs soy sauce
2 tbs sesame oil
2 tbs grated ginger
2 cloves garlic
3 tbs roasted sesame seed
Preparation
1. In a small bowl, combine nectarines, cambray onion. Tequila, Hoisin sauce, soy sauce, sesame oil, ginger, garlic and roasted sesame seed.
2. Cut pork 1/2 lenght.
3. Place pork tenderloin in medium casserrole dish.
4. Coat with marinade. Cover casserolle dish with plastic wrap. Refrigate at least 2 hours.
Lucito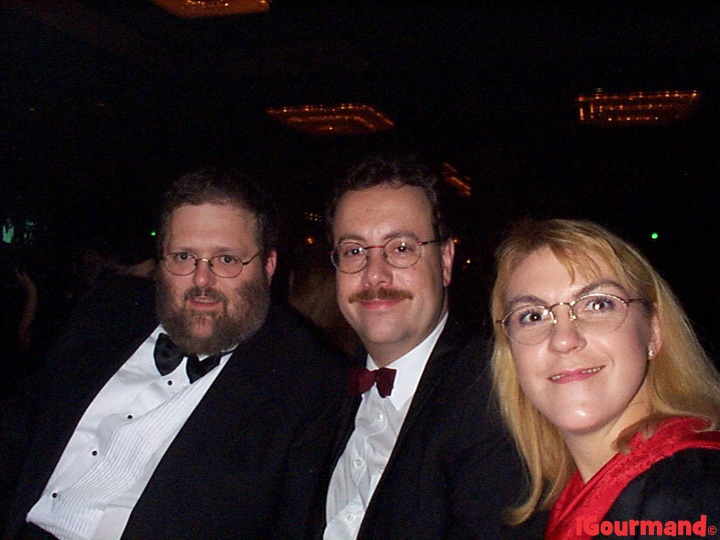 November 1998
Aglajita, Kurtito & Lucito
Napa Valley AVA
Napa Valley AVA is an American Viticultural Area located in Napa County, California, United States. Napa Valley is considered one of the premier wine regions in the world. Records of commercial wine production in the region date back to the nineteenth century, but premium wine production dates back only to the 1960s.
The combination of Mediterranean climate, geography and geology of the region are conducive to growing quality wine grapes. John Patchett established the Napa Valley's first commercial vineyard in 1858. In 1861 Charles Krug established another of Napa Valley's first commercial wineries in St. Helena. Viticulture in Napa suffered several setbacks in the late 19th and early 20th centuries, including an outbreak of the vine disease phylloxera, the institution of Prohibition, and the Great Depression. The wine industry in Napa Valley recovered, and helped by the results of the Paris Wine Tasting of 1976, came to be seen as capable of producing the best quality wine – equal to that of Old World wine regions. Napa Valley is now a major enotourism destination.
Lucito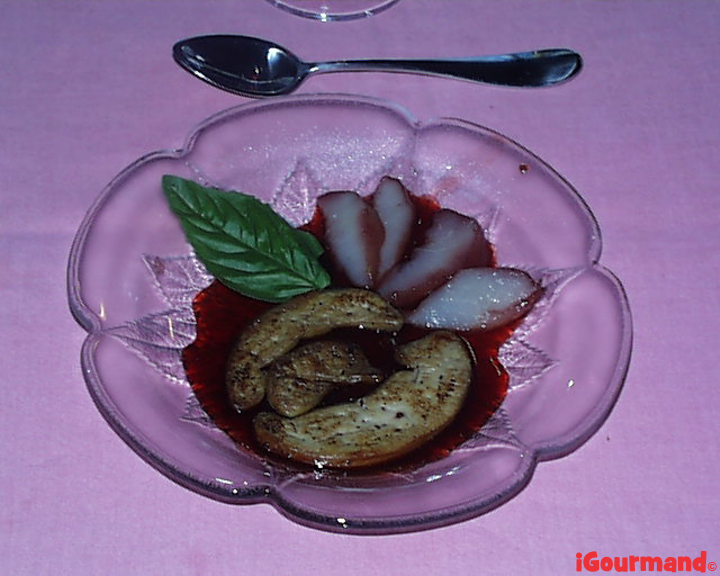 Family
Carreño / Paquin
October 2001
Foie Gras Duck
Sauce Pears – Porto Wine
Black Chocolate Pears – Porto Wine
Lucito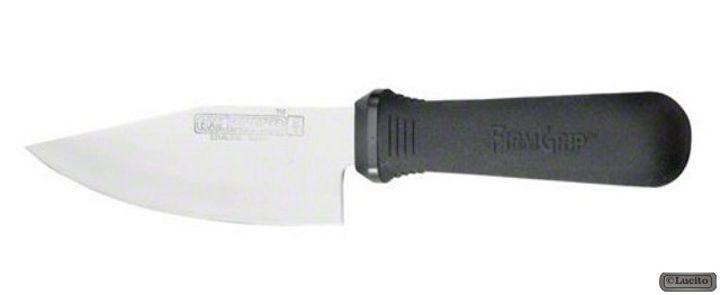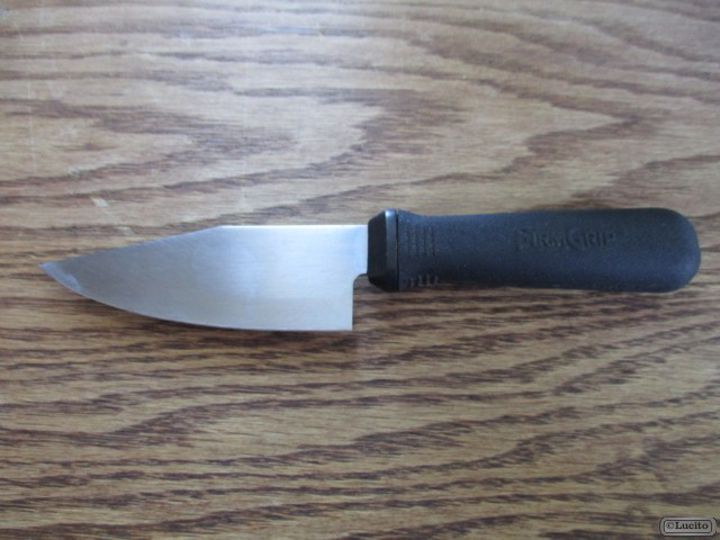 TableCraft: E5620
Specifications
Base Material: Metal
Blade Tip: Pointed
Edge Type: Straight Edge
Handle Material: Plastic
Knife Style: Chef's Knife
Length: 4.5″
Metal Type: Steel
Steel Shaping Method: Stamped
Product Details
Knives are a necessary part of any successful commercial kitchen. You will be glad you added the 4-1/2″ Firm Grip Mini Chef 's Knife (E5620) from Tablecraft to your collection. That is because the knife is the perfect mixture of function and good looks. You'll never have to worry that it will look out of place in your kitchen, but you can also count on it to do its job any time you reach for it. The knife features long-lasting materials that will serve you well no matter how often you slice, dice and chop with the knife.
Lucito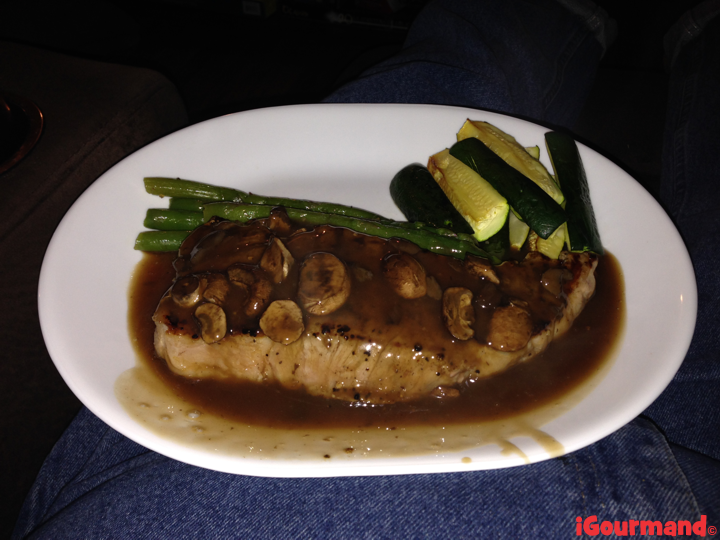 (December 2014)
2 New York Strip
Montreal Steak Seasoning
Zucchini
Asparagus
Red Wine Mushroom Sauce
Lucito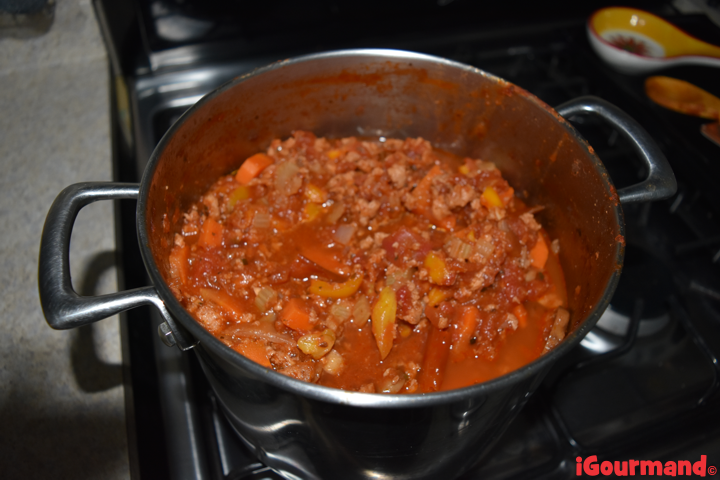 Ingredient
1 pounds soybean meal
1 onions red chopped
2 carrots chopped
3 celery chopped
3/4 pound mushrooms chopped
1 sweet yellow pepper chopped
5 medium cans tomatoes crushes
1 larges cans whole peeled tomatoes
6 chile de arbol
3 tbs dried sweet basil
3 tbs dried oregano
3 tbs dried chive
2 tbs dried mustard
2 tbs dried lemon & pepper salt
2 tbs dried cilantro leaves
1 tbs white pepper
4 garlic minced fine
1/4 cup olive oil extra-virgin
Preparation
1. Chopped & vegetables
2. Cooks soybean meal & olives oil
3. Melt onions & garlics
4. Put ingredient in larges pot
5. Cook very low simmer open for 2-3 hours
Lucito