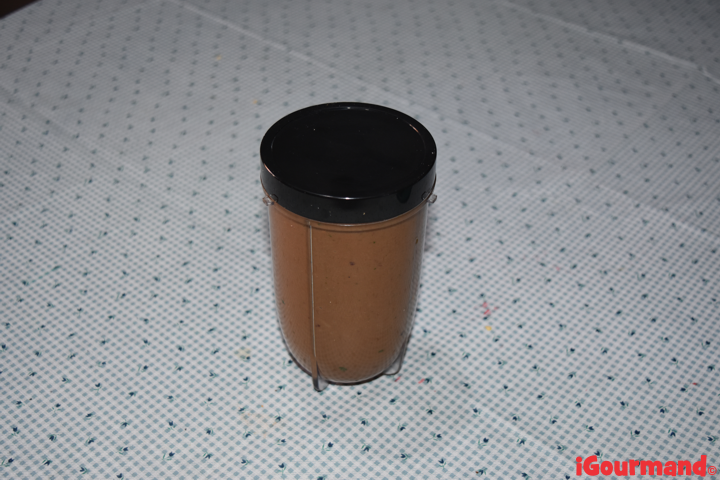 Ingredient
3 avocados
1 lime
1/2 cup balsamic vinegar
1 handful cilantro
2 clove garlic
1 plum tomato
10 habaneros (seeds removed)
1/2 red onion
Salt
Preparation
1. Prep all the ingredients and put into a blender.
2. Blend until smooth.
Lucito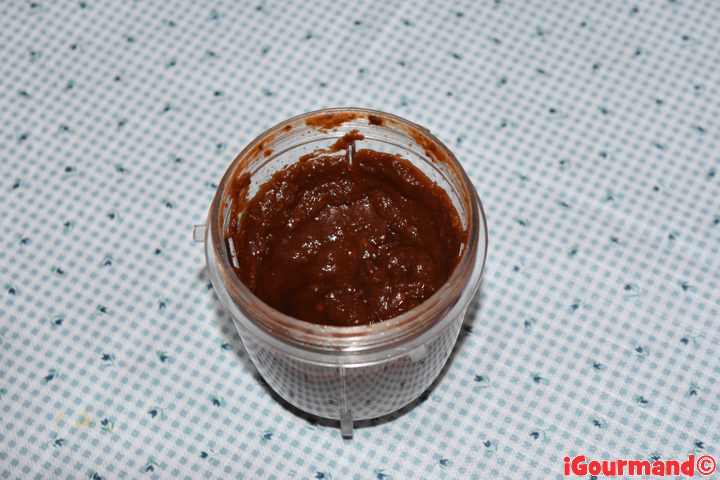 Ingredient
7 oz chipotle peppers in adobo sauce
1 tbsp honey
1 tbsp maple syrur
1 tsp nutmeg ground
1 tsp ginger ground
Preparation
1. Prep all the ingredients and put into a blender.
2. Blend until smooth.
Lucito
As promised yesterday I am posting recipes for 'Salsa Verde' and 'Salsa Roja', two staples of the Mexican tables. Wherever you go, whether home or restaurant, when you sit down to eat there are both salsas sitting on the table. Both are very similar in nature and are a nice spicy condiment to use at you discretion to spice up your meal or to use as a dip for bread or 'totopos'. The salsas are named for their colors, and the difference between the two is the main ingredients. The 'Verde' uses 'tomatillos' a green ground tomato, and the 'Roja' uses tomatoes.
There are many methods of preparing these salsas and they can be made with raw ingredients or cooked, they can be chopped finely or made in the blender. For raw salsas you simply put the ingredients in a blender and pulse until you have the consistency you wish. For cooked salsas the procedure varies with the actual cook. You can grill the chiles and the 'tomatillos' or tomatoes on a very hot 'comal', a circular sheet of metal that you put directly on a stove's burner or over coals. Once the skin is burned, you peel them and prepare as usual. An alternative is to chop and cook them in oil then add the chopped onions and garlic. You can also blanch them in boiling water for a few minutes and then peel them before chopping or blending the mixture. With all of the cooked version the cilantro is added once cooked and then you salt to taste.
I specify chiles jalapeños for the recipes, but the salsas are also commonly made with chile Serranos, or with a variety of dried chiles like anchos, chipotles, pasillas, guajillos, or whatever type of chile that the cook prefers. I am posting here a simple raw version of the salsas, but you can experiment with cooking the main ingredients and with different chiles. I normally prefer most red salsas, and Normita's passion is the green ones. Have fun experimenting with those salsas and leave in the comments your favorite variations.
Ingredients
1/2 pound of 'tomatillos' if you decide to make 'salsa verde'
1/2 pound of plum tomatoes if you decide to make 'salsa roja'
2 chile jalapeños or to taste
1 large onion
2 cloves garlic
1 cup coarsely chopped cilantro
salt to taste
Preparation
1. Cut tomatillos or tomatoes in quarters and place in blender or food processor.
2. Cut chiles in half and remove the seeds and membrane add to the blender.
3. Cut the onion in quarters and add to the blender.
4. Add the peeled garlic cloves to the blender.
5. Pulse the blender or food processor until you have a coarse salsa.
6. Add cilantro and pulse briefly.
7. Add salt to taste.
Lucito
Some weeks ago the Padrino asked me about what cuts of meat would be best to make arrachera in his native Austria, and also how to marinate it. The thought never had broached my mind as we normally just go to the supermarket or the butcher and pick up some arrachera already marinated. For those of you not in the know, arrachera is a very tender and juicy Mexican specialty cut of meat that is normally served grilled. Arrachera meat is a muscle between the thorax and the abdominal cavity that includes the diaphragm. In other markets this cut of beef is called Boneless Beef Plate Skirt Steak. It is also known as fajita meat, inside skirt steak, outside skirt steak, hanger steak, and Philadelphia steak. My favorite cut the French 'bavette' is also considered skirt or flap meat, as well as the flank. All of those cuts can be substituted to make nice arrachera. The meat is cut in thin strips, flattened, and marinated. Some form of meat tenderizer is used and I tend to shy away from anything with MSG and try to use vegetal-based tenderizers mostly made from papaya extracts. The strips of meat can be used in a variety of ways from being grilled as steaks to sautéed in small bite-sized pieces and used in tacos.
Ingredients
1 pound arrachera meat cut in strips
1/4 cup extra virgin olive oil
2 tbs Porto, Sweet Sherry, or red wine
1 lime, juiced
1 tbs vegetal meat tenderizer, or according to instructions on package
1 tsp sugar
1/2 tsp ground black pepper
Preparation
1. Put the marinade ingredients in a large zipper bag
2. Place the meat in it, expel the air, and zip the bag
3. Mix the meat in the bag until well covered by marinade
4. Place in refrigerator for 2 days
5. Prepare in your favorite arrachera recipe
Lucito