——
#iGourmand #Lucito #LucPaquin #Food #Recipe #Quiches #Salmon #SmokedAtlanticNovaSalmon #Cheese #Consultant
——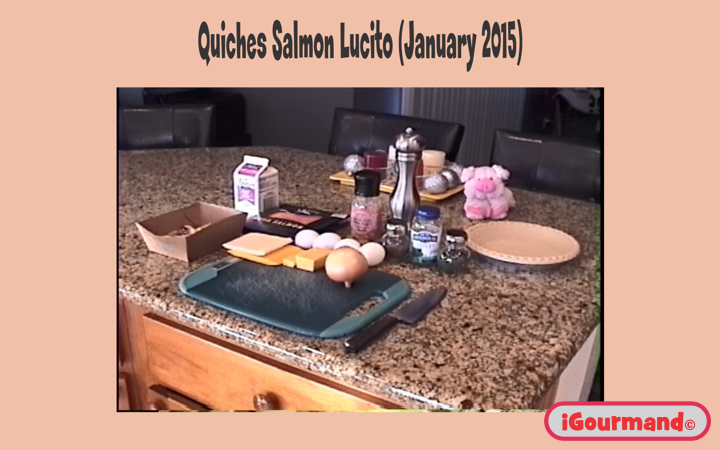 ——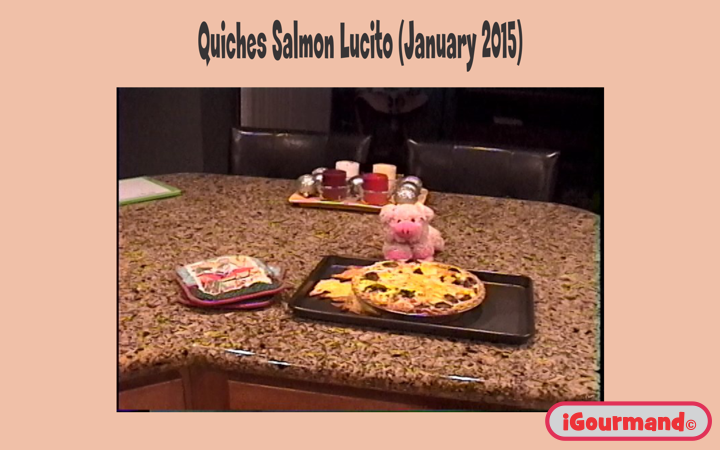 ——
Quiches Salmon Lucito
Quiche is a French tart consisting of pastry crust filled with savoury custard and pieces of cheese, meat, seafood or vegetables. It is savory. Quiche can be served hot or cold. It is popular worldwide. The generic term, pastry base and sides, with various chopped fillings set in an egg/milk mix. There are many variants of quiche, using a wide variety of ingredients. Variants may be named descriptively, often in French.
Although quiche is known as a dish of classic French cuisine, historical records indicate that quiche actually originated in Germany in the middle ages in the medieval kingdom of Lothringen, which the French later occupied and renamed Lorraine. The word "quiche" is from the German "Kuchen", meaning cake.
Ingredient
1 diced onion
2 tbs dried sweet basil
2 tbs dried chives
4 oz mushrooms sliced
4 eggs, lighty beaten
1 cups half and half
6 oz Smoked Atlantic Nova Salmon
3 oz baby swiss cheese
3 oz sharp cheddar cheese
3 oz extra shard cheddar cheese
1 unbaked 9 inch pie crust
salt and pepper
Preparation
1. Preheat oven to 425 degrees F (220 degrees C).
2. In a medium bowl, whisk together eggs, half and half, salt, pepper, basil, chives, onion, salmon and cheese.
3. Pour mixture into pastry shell.
4. Bake 15 minutes in the preheated oven. Reduce heat to 300 degrees F (150 degrees C), and bake an additional 30 minutes, or until a knife inserted 1 inch from edge comes out clean. Allow quiche to sit 10 minutes before cutting into wedges.
Follow Us
Curriculum Vitae 2022
J. Luc Paquin 2022 – English & Español
Luc Paquin
Languages Spoken and Written: French, English and Spanish.
Citizenship: Canadian
Luc Paquin
https://www.jlpconsultants.com/luc/
English
https://www.jlpconsultants.com/JLPFoodWineCV2022Mk1a.pdf
Español
https://www.jlpconsultants.com/JLPComidaVinosCVMk2022a.pdf
Web: https://www.igourmand.com/
Web: https://www.jlpconsultants.com/
Facebook: https://www.facebook.com/neosteam.labs.9/
YouTube: https://www.youtube.com/channel/UC5eRjrGn1CqkkGfZy0jxEdA
Twitter: https://twitter.com/labs_steam
Pinterest: https://www.pinterest.com/NeoSteamLabs/
Instagram: https://www.instagram.com/luc.paquin/
Lucito