We have been very silent since the middle of last week as we had lots of meetings in town last Thursday and Friday and we had a very successful wine course on Saturday. Sunday we totally collapsed from the back and forth driving between here and the center of Mexico City we had business. With a drive of between 2-3 hours each way we were exhausted from the ordeal. Sunday we totally collapsed and I prepared some hamburgers with some nice ground beef we had bought on the way back from the course Saturday night. It was as complicated as I could manage in the condition I was.
I like my hamburgers nice and juicy and well flavored. Depending of my mood I used different ingredients and on Sunday it was a combination of ground beef, rum, soy sauce, Worcestershire sauce, dried onions, some chipotle-based seasoning, and some sesame oil. The recipe is easy you first put the meat in a bowl, put the ingredients on top, and then with your hand you make a big mess like my Chinese cooking teacher used to say.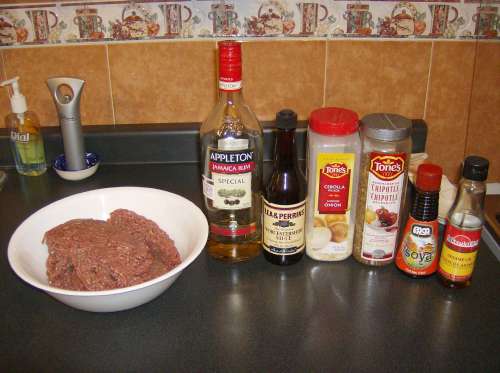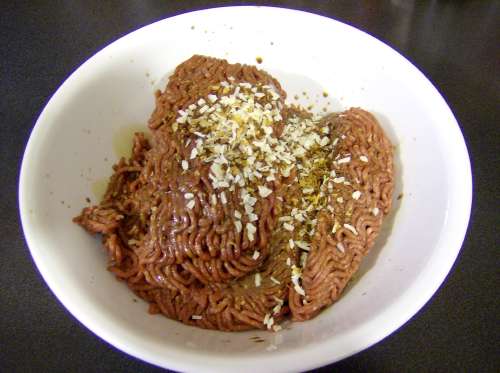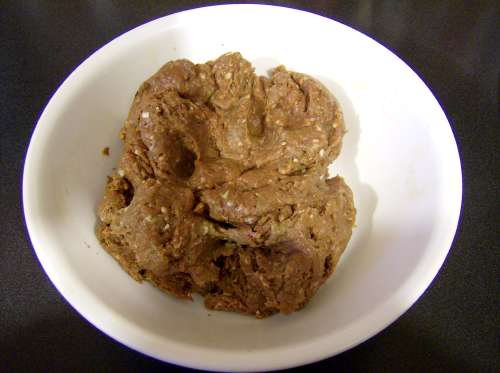 Once the mess is made I like to hand-form thick patties and it made a lot more than Normita and I could eat in one sitting. I individually wrapped the patties and froze them so that we can enjoy some nice burgers in the coming weeks with even less effort than I did Sunday.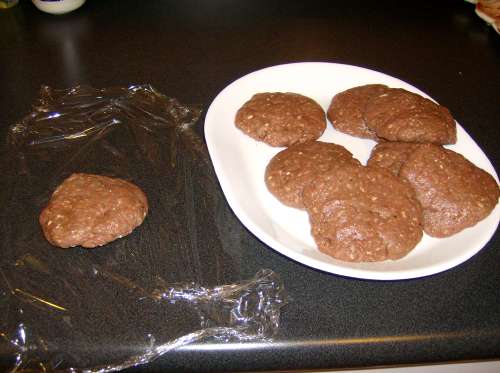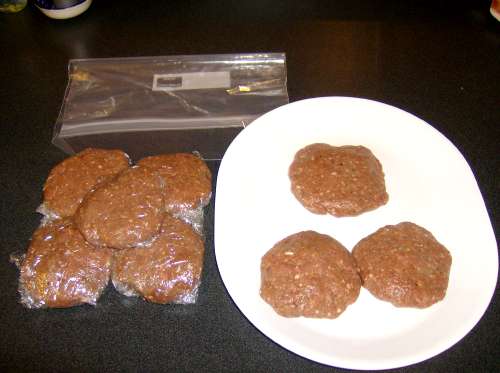 I went outside to cook the hamburgers on the barbecue, and of course the barbecue was barely hot when it started raining. When I finished cooking them I ran inside and we had a great meal, but with all the excitement I only remember to take a picture of the final product when only crumbs remained. Too bad… It will be for next time…
Lucito