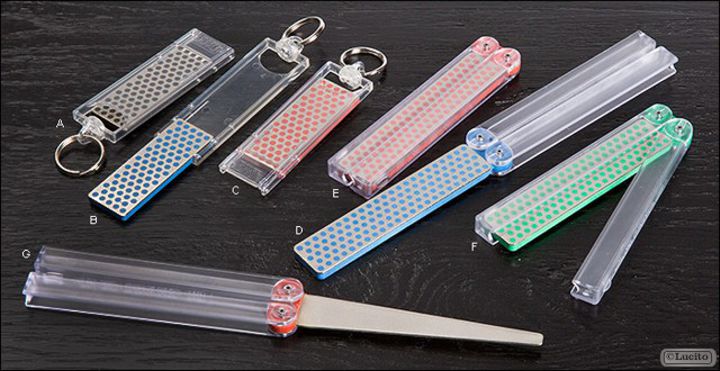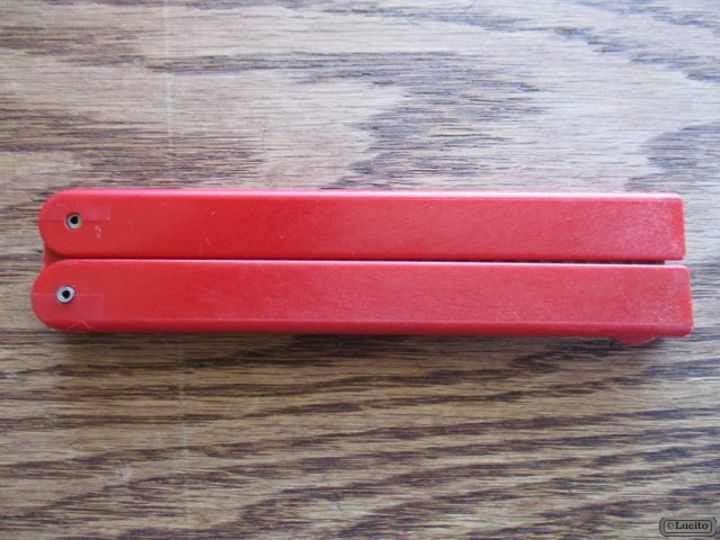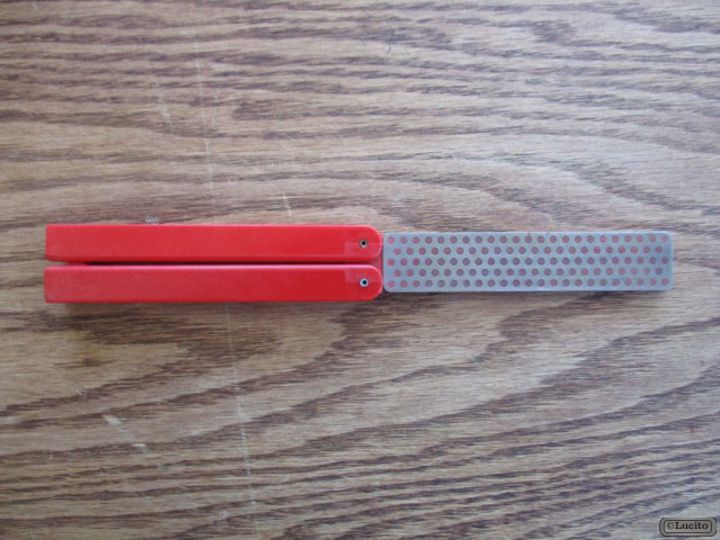 Lee Valley: 70M07.01
These have all the advantages of a monocrystalline bench stone in a portable hone. Excellent for steel or carbide, they make ideal hones in the shop, kitchen or camp.
The working surface of the key-chain hone is 2-5/8″ x 1″ (5/32″ thick), the folding hone is 4-3/8″ x 7/8″ (3/16″ thick), and the file is 4-1/2″ x 3/4″ (1/16″ thick).
All will fit in the slot of chip-limitation router bits, but the file is best for saw tooth bits or other bits with restricted access teeth. 600x (fine) is good for knives and shears.
Lucito