Every country with a noticeable Christian population has its own traditions around Easter. What's more, there are even different traditions for subpopulations in a single country due to religious and regional distinctions. The longer the Christian history, the more diversity you will find and even in a small country like Austria with barely 8 million people, due to long Christian history you will find hundreds of such subpopulations with different traditions.
As long as traditions are kept, they will start getting mixed when members from different beliefs and/or regions marry and both bring their own traditions to the new family. This is exactly what happened when my mom, who is from Styria province in Southern Austria and was brought up a Catholic, married my dad who was living in the capital city of Vienna all of his life and of European Protestant faith. The results are a host of nice traditions that we children have kept until today. Thus for example we don't eat meat in Good Friday and we eat the traditional (in Austria and Southern Germany) spinach and sunny-side up eggs the Thursday before, both from Catholic tradition, while we do celebrate Good Friday as highest clerical holiday from Protestant tradition, with our church ringing it's Lutheran bells and can start celebrating Easter Saturday early afternoon.
Even when we were kids and still went for the eggs, sweets and toys the 'Easter Bunny' hid for us, the main event always was the traditional Easter dinner on Saturday. When our grand parents were still alive, they often joined us as did my mother's sister, until she got married and founded a family of her own, sometimes friends, but always a happy family affair with lots of food and good times and memories.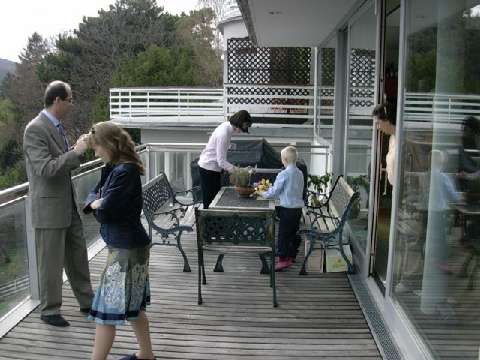 This year, like the last few, we invited the families – my wife's and mine – for the traditional lunch and it was great fun as always. And while we have subtly varied the beverages over the years and added a little here and there, the differences to the traditional Easter dinner from our childhood are minimal. The ingredients sound simple but trust me, it's a wonderful ensemble.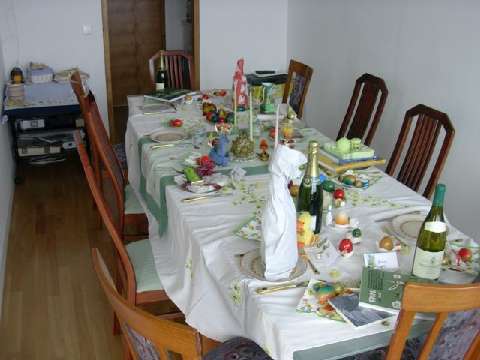 One basic ingredient for our traditional Easter meal is sweet bread. There are at least two varieties we have been using over time, one is called a 'Pinza' and it's made from biscuit dough and formed to show three loafs interconnected in one corner. The other is from my mom's home region Styria and is called 'potato bread', quite similar to traditional Irish soda bread in structure, and even taste, the recipe includes potato starch for a special taste. Potato bread is usually formed in a single extended loaf and it's available with or without raisins.
The next essential ingredient is cooked ham, which is sliced thickly from the bone, resulting in mighty chunks of rather varied geometry. As the Easter dinner traditionally marks the end of Catholic lent, this ham needs to be rich, both in flavor and in fat. Thus no fat is removed from it when slicing and everyone needs to decide for himself whether he wants to eat it or leave it on the side.
A variation of Easter ham is pre-cooked ham that is wrapped in some type of bread dough. That could be biscuit for a sweetish taste or sour bread for a more interesting contrast. The bread stuffed with ham is then baked and sliced. An interesting side effect of this process is that a lot of the fat will melt away while baking and is soaked up by the bread making its taste delicious.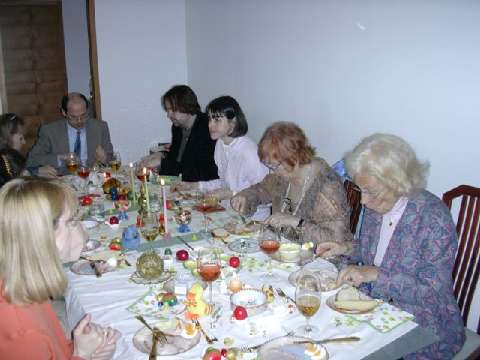 The third essential component is horseradish, and lots of it from the Styrian roots of the family. Combined these ingredients already give you an explosion of aromas, sweetness from the fresh bread, thickly covered with rich, fresh butter, topped with chewy, succulent ham and the harsh sharpness or fresh horseradish. For those who prefer it less spicy, there usually is also horseradish that has been marinated to reduce it's tanginess. Two year ago, as most recent addition to the menu, we discovered egg horseradish, a delicious mixture of finely chopped up or processed egg with horseradish, a good alternative if you're not that much into horseradish.
Finally the symbol of spring and fertility, Easter eggs with all their ancient heathen tradition are added. The special tradition with them is, after kid's search for them, they go for 'egg pecking'. Each contestant holds his egg and one hit's the other's egg with his own. Due to the properties of the shell usually only one egg will survive the contest. In olden days, when people were poorer and kids didn't get abundant amounts of sweets and Mattel brand toys, they went out for the contest and if you damaged another egg, you were allowed to keep it and take it home. Today eggs are cheap and we do it just for the glory. After they've been pecked the shells are peeled off and discarded and the eggs are cut in wedges or slices and used as side to the ham sandwiches.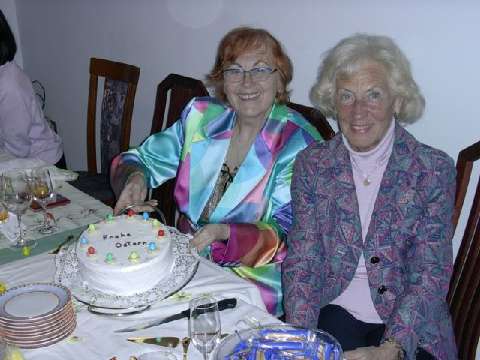 As for beverages, this is a tough one as horseradish is as tough on wine as it gets, next to vinegar and tomatoes. Again our family has established a tradition here, serving a choice of strong Easter Bock beer or an aromatic and acidic rose from Styria called 'Schilcher'. The Schilcher is made from an autochthonous grape called 'Blauer Wildacher' that can also produce fruity though acidic reds of light to medium body, but it's excellence is definitely in the rosé Schilcher and his family – some vintners also prepare sparkling wine varietals including a slightly sparkling Schilcher Frizzante that makes a wonderful apéritif.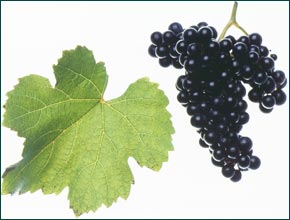 What about your families Easter traditions? Or maybe you're observing pessach? If so, what spices does your family use on the lamb? Share your tastes with us!
Kurtito