Today I was going through hundreds of photos to select some that I will use for the redesign of the blog. I came across some pictures of dishes I cooked or cooked by great chefs I know. They all brought back some fond memories and I would like to share a few with you today.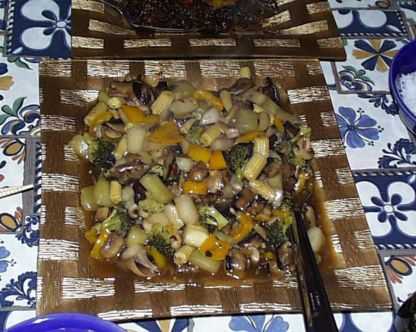 Here is some Sweet and Sour Pork Cheng Tu Style from a Chinese meal I did for a Christmas party for Normita's office a few year's back.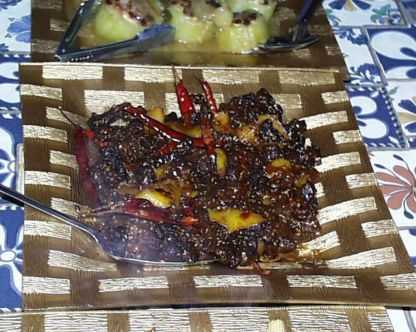 Orange Beef from the same meal.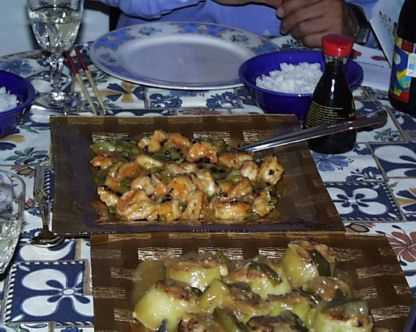 Shrimps in Black Bean Sauce .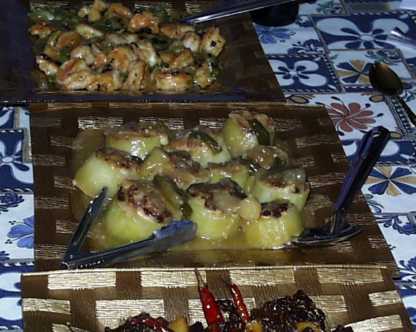 Chicken Stuffed in Cucumbers.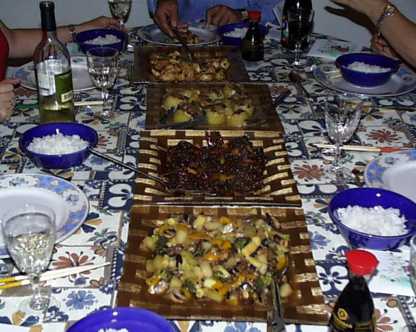 And finally the entire table with the light meal…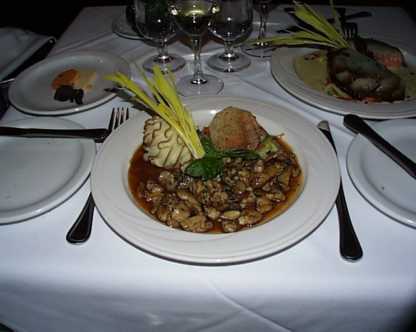 The marvelous sweetbreads prepared by Chef Olivier of Cheval de Jade, our favorite restaurant in Mont-Tremblant. I proposed to Normita there a crazy summer on her birthday!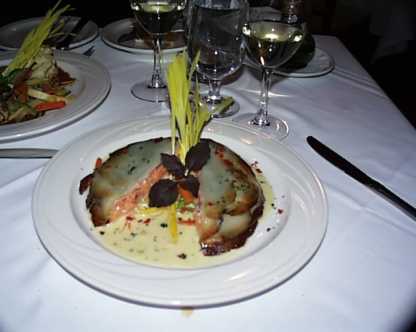 What Normita had the same night at Cheval de Jade, Salmon in Potato Crust.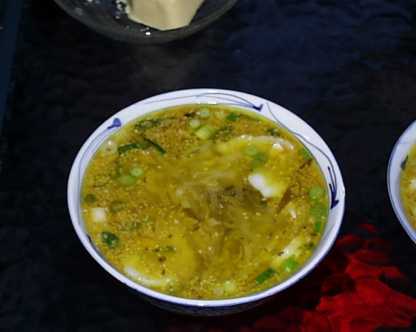 My famous Oriental Scallop and Leek Soup that always makes a stunning start to a meal.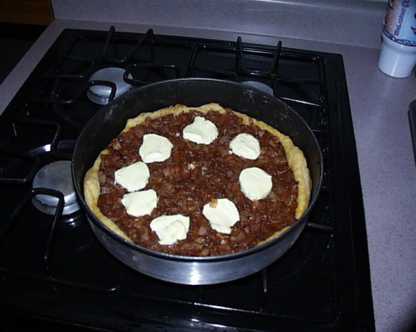 A Sweet Onions and Port Pie with a topping of goat cheese that I invented for our wedding anniversary a few years back.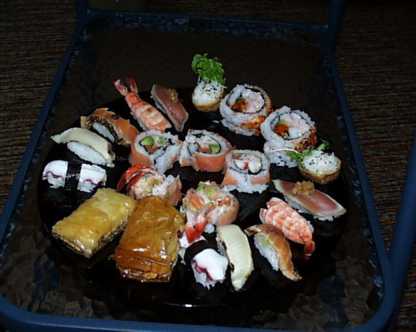 A nice array of Sushi that our Japanese Chef friend Koishi prepared for us and delivered home in the woods, back in the days we were living at the edge of a wonderful lake in Québec.
Fried Shitakes at Soto the japanese restaurant where Koishi worked at the time.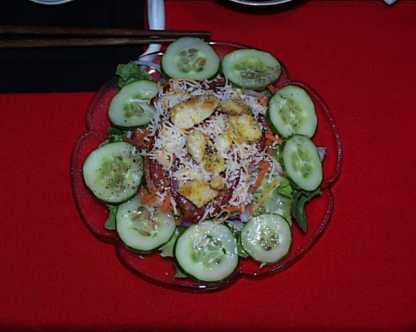 A nice Japanese Fish Salad that I prepared as part of a nice homemade sushi meal.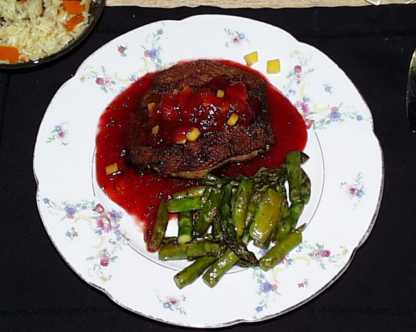 A nice invention of mine for Valentine day somes years ago. Duck Breast Glazed in Honey with a Mango and Strawberry couli.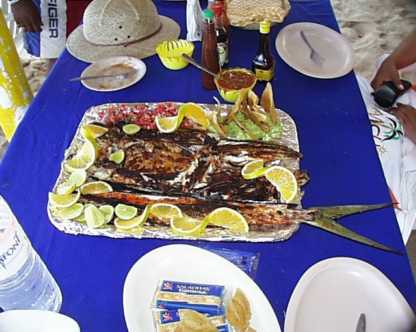 Memories from our honeymoon in Ixtapa. We went fishing one day and I caught a nice Dorado. We stopped at Isla de Ixtapa on the way back and they prepared it grilled on wook fire. A wonderful Dorado a las Brazas.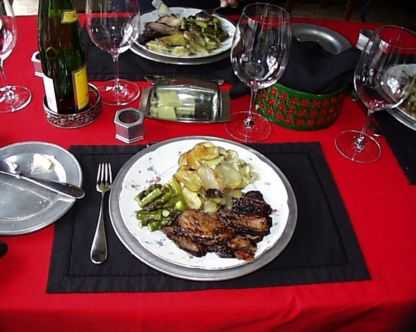 One of my all-time favorite creations, Grilled Bavette de Boeuf with Port Sauce with Salardaise Potatoes. The Padrino was known to fly to Canada, back in the days we lived there, just to have his fix of it. That and incredible quantities of fermented beverages.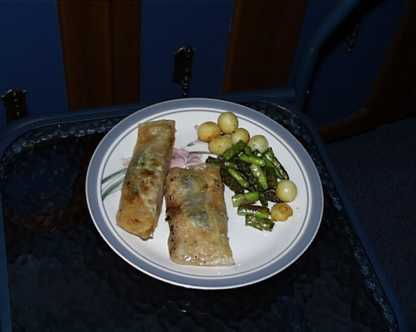 A nice creation of mine from years ago, Thai Style Fish in Rice Paper. I found a full pictorial on how to prepare it that I will post one of these days.
I hope that you enjoyed the little pictorial history, and now I am starving from looking at the pictures, so I will go to the kitchen and prepare something tasty to eat…
Lucito