Noël 2017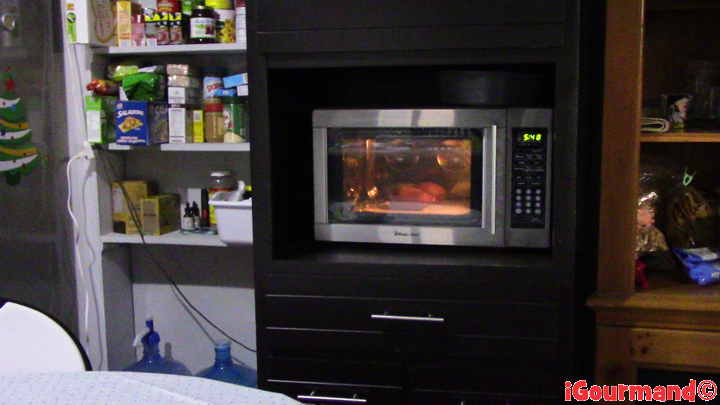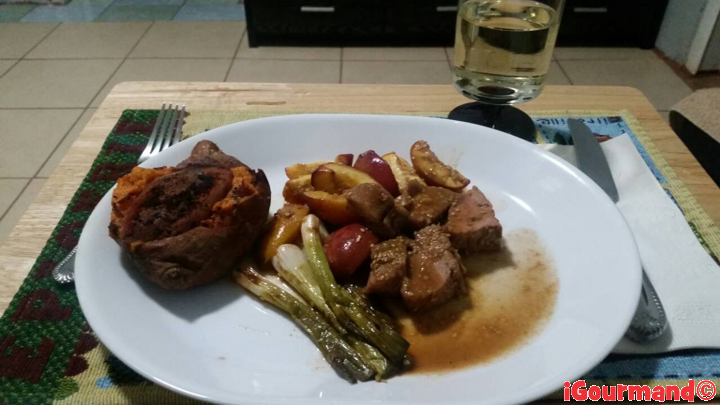 Ingredient
2 sweet potatoes
1/8 cup crème fraîche
2 tbsp maple syrup
2 tbsp chipotles sauces Lucito
1 tsp ground cinnamon
Paprika ground
Salt
Preparation
1. Place potatoes pricking the potato with a fork allows steam to escape during the cooking process.
2. Put microwave oven. Place potatoes on large baking sheet the potato, bake until soft, 7 to 10 minutes.
3. Put wrapping in aluminium foil potatoes.
3. Meanwhile, combite maple, crème fraîche, chipotles sauces, cinnamon and salt in a small bowl. Whisp until smooth.
4. When potatoes are tender, remove from oven, slice in 1/5 skin. Bake their potatoes and then scoop out the interior, leaving the skin as a shell.
5. This mixture is then spooned back into the skin shells and they are replaced in the oven to warm through.
6. Paprika.
Lucito