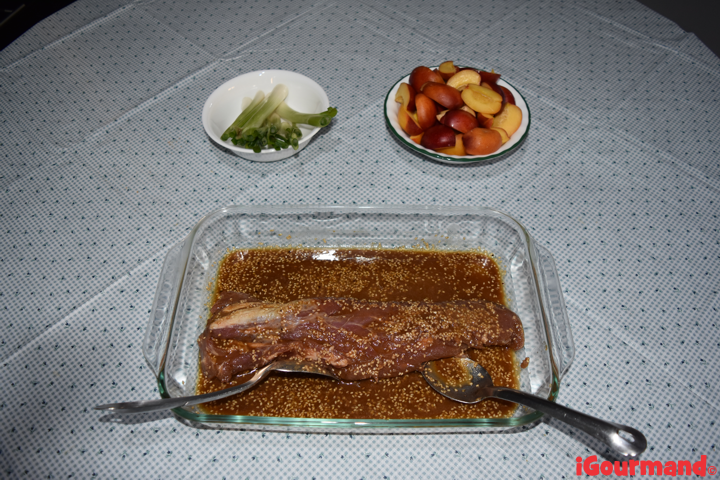 Piece A
Ingredients
1 1/2 to 2 pounds pork tenderloin
6 nectarines, quartered and pitted
10 cambray onion
3 tbs Tequila
2 tbs Hoisin sauce
2 tbs soy sauce
2 tbs sesame oil
2 tbs grated ginger
2 cloves garlic
3 tbs roasted sesame seed
Preparation
1. In a small bowl, combine nectarines, cambray onion. Tequila, Hoisin sauce, soy sauce, sesame oil, ginger, garlic and roasted sesame seed.
2. Cut pork 1/2 lenght.
3. Place pork tenderloin in medium casserrole dish.
4. Coat with marinade. Cover casserolle dish with plastic wrap. Refrigate at least 2 hours.
Lucito