Traveling
Posts on traveling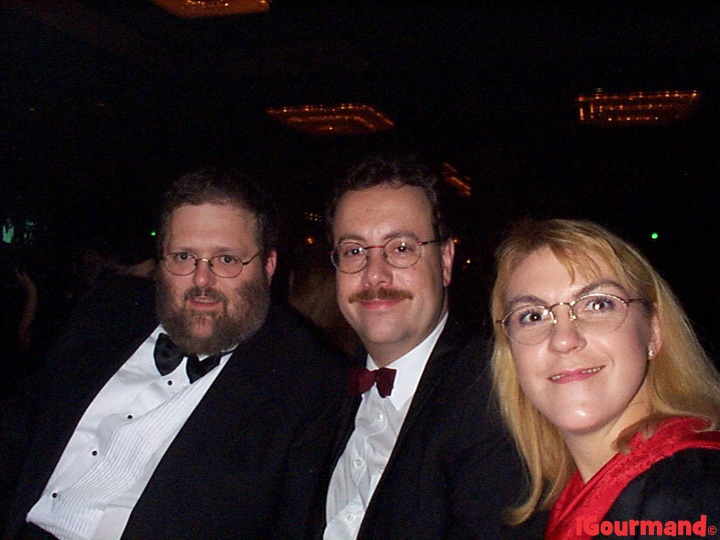 November 1998
Aglajita, Kurtito & Lucito
Napa Valley AVA
Napa Valley AVA is an American Viticultural Area located in Napa County, California, United States. Napa Valley is considered one of the premier wine regions in the world. Records of commercial wine production in the region date back to the nineteenth century, but premium wine production dates back only to the 1960s.
The combination of Mediterranean climate, geography and geology of the region are conducive to growing quality wine grapes. John Patchett established the Napa Valley's first commercial vineyard in 1858. In 1861 Charles Krug established another of Napa Valley's first commercial wineries in St. Helena. Viticulture in Napa suffered several setbacks in the late 19th and early 20th centuries, including an outbreak of the vine disease phylloxera, the institution of Prohibition, and the Great Depression. The wine industry in Napa Valley recovered, and helped by the results of the Paris Wine Tasting of 1976, came to be seen as capable of producing the best quality wine – equal to that of Old World wine regions. Napa Valley is now a major enotourism destination.
Lucito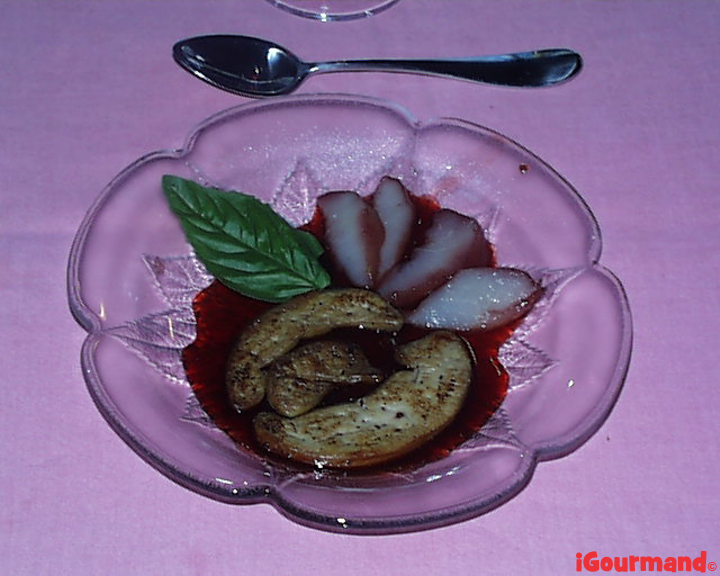 Family
Carreño / Paquin
October 2001
Foie Gras Duck
Sauce Pears – Porto Wine
Black Chocolate Pears – Porto Wine
Lucito
Lucito & Kurtito – San Francisco – November 2016
Lucito
We returned from a trip to visit the family in Canada last Friday and we learned an humbling lesson in traveling light. We used to carry a huge amount of stuff, most of it we never used, and in recent years decreased the amount of luggage we travel with dramatically, especially for Normita. Now with long delays in airports and major weight restrictions during peak seasons we are even more conscious about what we bring with us. Being stuck in Montreal at the airport most of the day last Thursday and needing to spend the night at a nearby hotel has us rethinking our traveling style even more.
For the first time since we met, Normita's suitcase was even lighter than mine when we left, and due to some shopping even when we returned. This time we had packed only the essentials and brought with us only small format containers of things we really needed, like some cosmetics and creams for Normita and some vitamins for me. The rest like shampoo or mouthwash we bought when we arrived, and left there when we returned. We only brought a few changes of clothes and washed them a few times while we were there, thus reducing what we had in our suitcases.
My main problem is that I always need to bring my laptop with accessories, and since it died on me during this trip, I plan to buy the smallest one I can find for the next trip so I do not have to carry a huge clunker again next time. Since it was getting old I also needed to carry an external hard drive for extra storage and a bunch of adaptor cards for connection to the drive, modem, wireless networking, etc. Luckily a new machine will have all of that built-in with enough space on the hard drive for all of my stuff. This will make things much more compact, and also less painful to carry around the airport.
The next step will be to get lighter suitcase, as our old ones have been around the world a few times, and are showing it, and they are very heavy even empty. I'll research what is available now and let you know what we find that is light, solid, and affordable. I brought back a nice leather computer case for the laptop that I had in storage in Canada, and found out yesterday, when I emptied it, that it was very heavy for its size, so I might shop around for something lighter too while we are at it.
After having to carry heavy suitcases for two days in the airport and hotels we made a New Year resolution of traveling extra light in the future.
Lucito