Ingredients
Post on ingredients used in cooking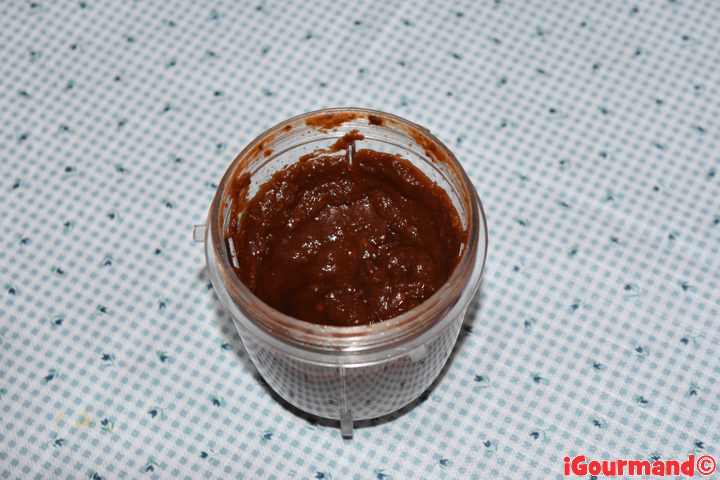 Ingredient
7 oz chipotle peppers in adobo sauce
1 tbsp honey
1 tbsp maple syrur
1 tsp nutmeg ground
1 tsp ginger ground
Preparation
1. Prep all the ingredients and put into a blender.
2. Blend until smooth.
Lucito
Ingredient
1 diced onion
2 tbs dried sweet basil
2 tbs dried chives
4 oz mushrooms sliced
4 eggs, lighty beaten
1 cups half and half
6 oz Smoked Atlantic Nova Salmon
3 oz Baby Swiss
3 oz sharp cheddar
3 oz extra shard cheddar
1 unbaked 9 inch pie crust
salt and pepper
Preparation
1. Preheat oven to 425 degrees F (220 degrees C).
2. In a medium bowl, whisk together eggs, half and half, salt, pepper, basil, chives, onion, salmon and cheese.
3. Pour mixture into pastry shell.
4. Bake 15 minutes in the preheated oven. Reduce heat to 300 degrees F (150 degrees C), and bake an additional 30 minutes, or until a knife inserted 1 inch from edge comes out clean. Allow quiche to sit 10 minutes before cutting into wedges.
Lucito
Ingredient
2 pounds minced beef
4 onions chopped
4 carrots chopped
4 celery chopped
3/4 pound mushrooms chopped
1 sweet green pepper chopped
1 sweet yellow pepper chopped
2 larges cans tomatoes crushes
1 larges cans tomatoes
2 cans concentated tomatoes pasted
2 oz double concentated tomatoes pasted
3 bay leaves
6 chile de arbol
2 tbs honey
4 tbs dried parsley
4 tbs dried sweet basil
4 tbs dried oregano
4 tbs dried thyme
2 tbs dried mustard
4 cloves
4 garlics minced fine
1/2 cup olive oil
Parmesan
Preparation
1. Cooks meat & olives oil
2. Melt onions & garlics
3. Put ingredient in larges pot
4. Cook very low simmmer open for 3-4 hours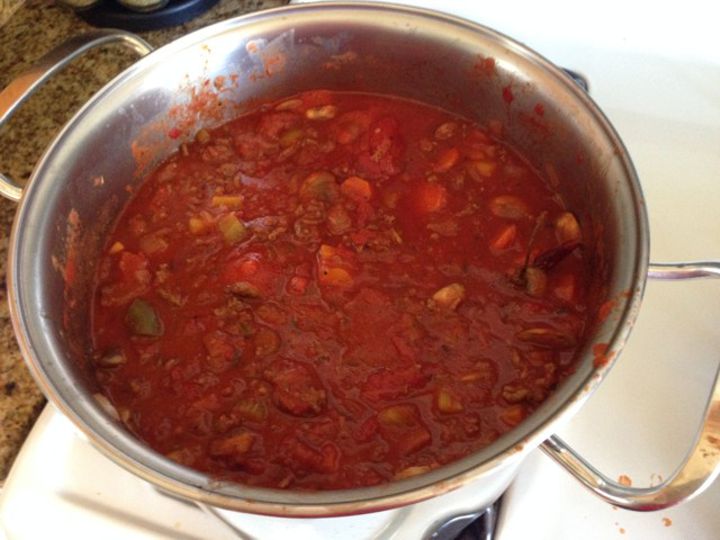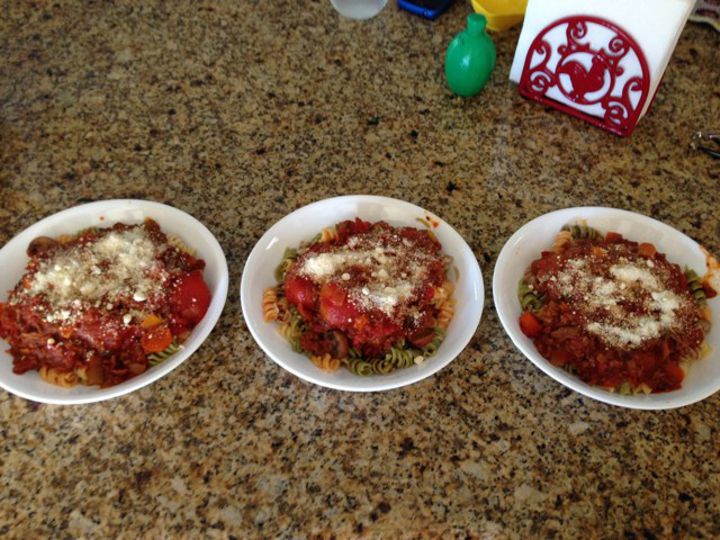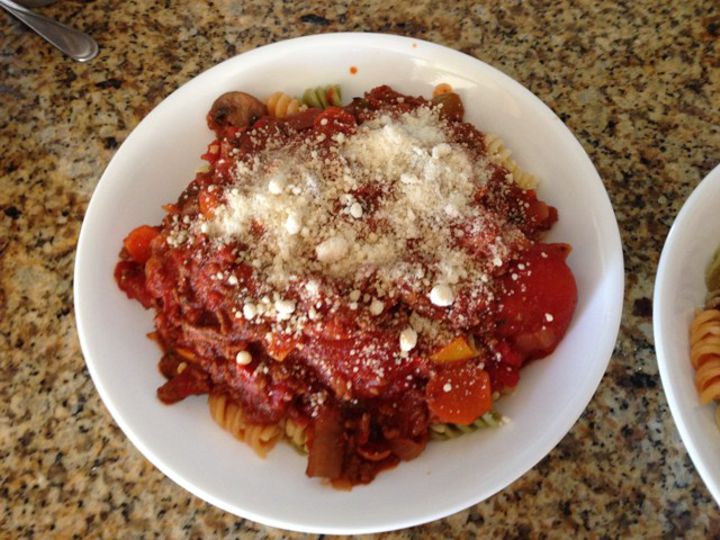 Lucito
Ingredients
2 Eggs
5 Sausage Cheese Lit'l Smokies
2 tbs Cheese Italian Truffle
1 tsp Basil
1 tsp Chives
Olive Oil Spray
Hawaiian Black Salt
Peppercorn Medley
Preparation
1. Chopped sausage.
2. Olive oil, eggs, sausage, cheese, basil, chives, peppercorn and salt.
3. With a fork whisk the eggs gently until you have a smooth homogeneous mixture.
4. In a frying pan on a medium fire the olive oil spray.
5. 2 minutes scrambles eggs.
Lucito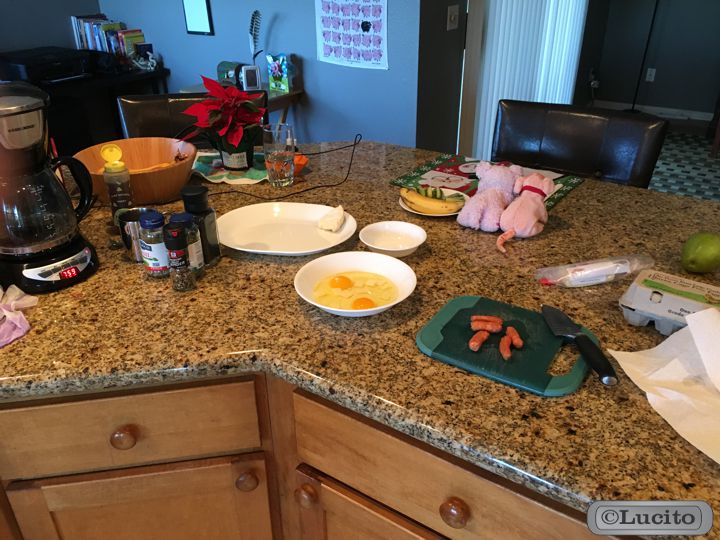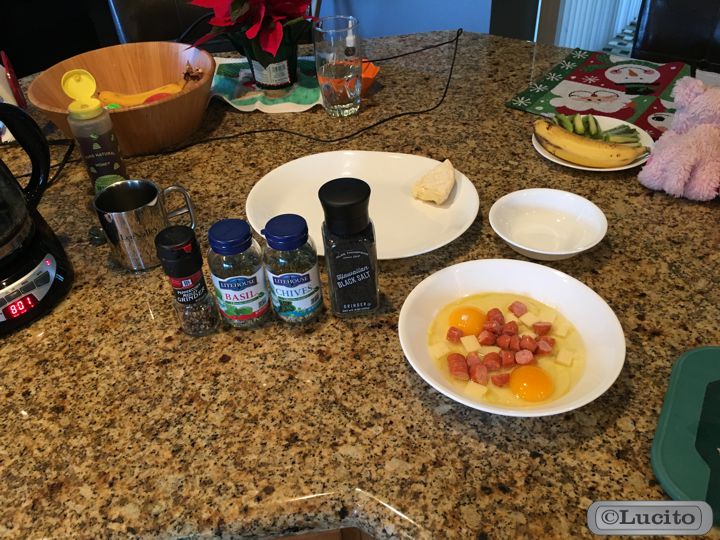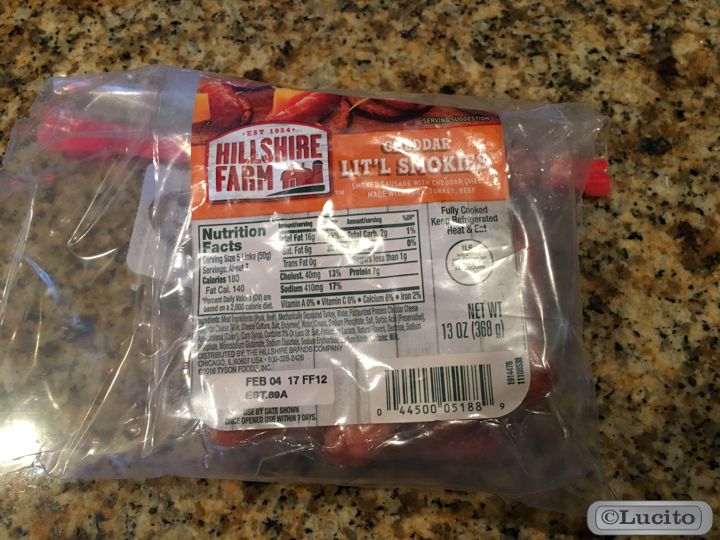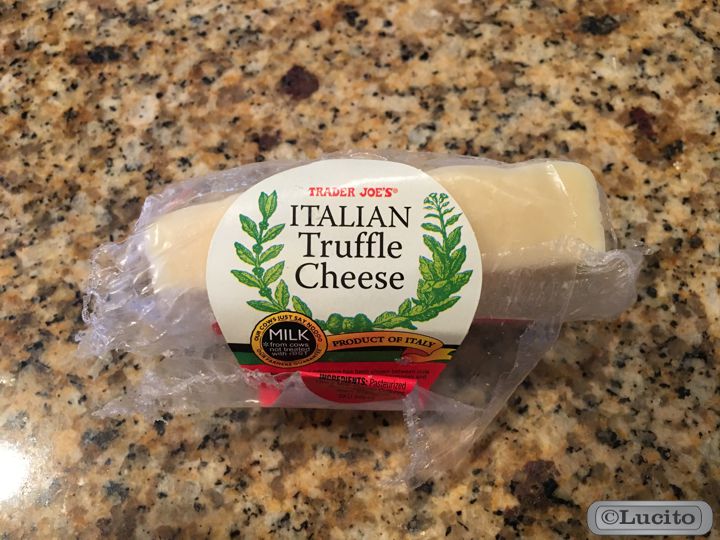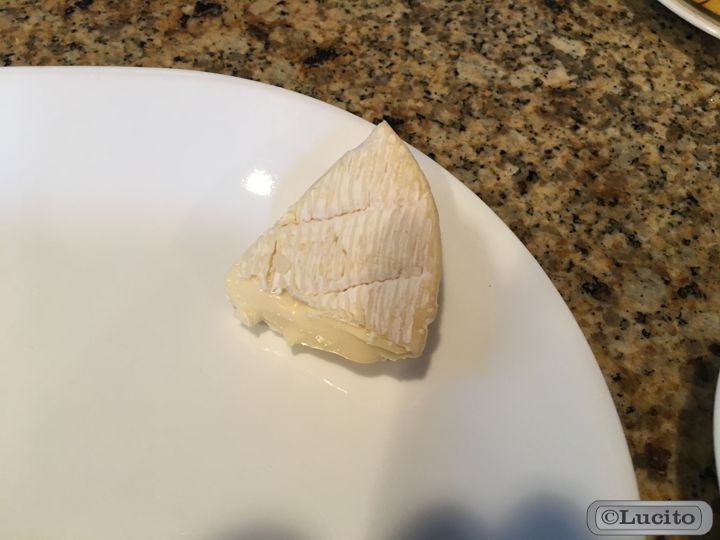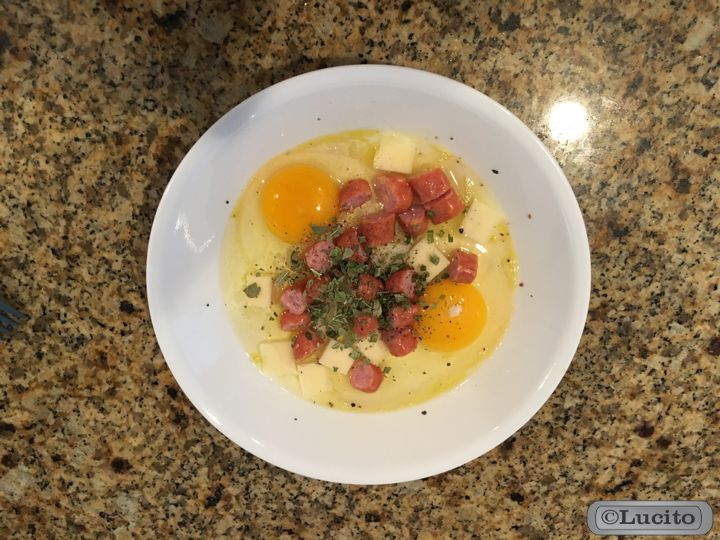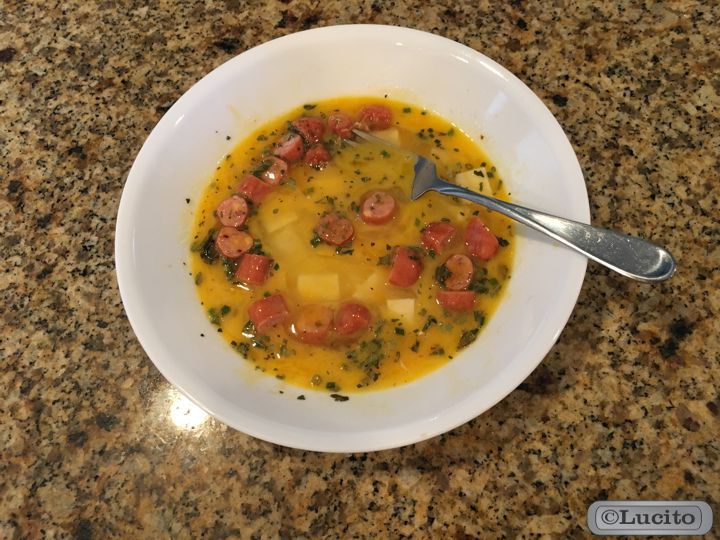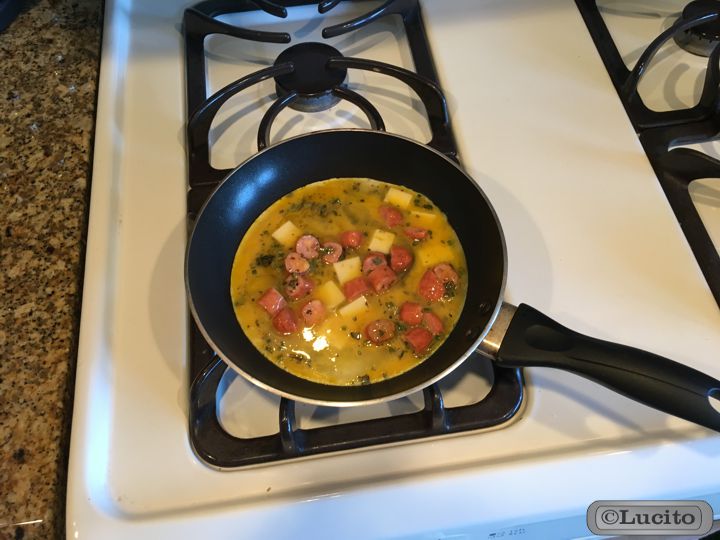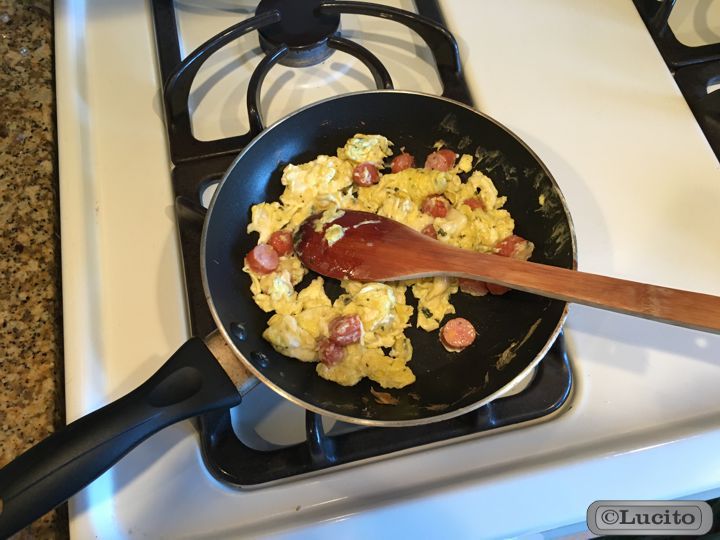 The hot weather is back with us again today and after we had lunch we went back to the offices and after a few hours it was too hot to work. I went to give the dogs their supper and when I was coming back inside Normita wanted to go get a bit of fresh air. I joined her and we kept company to the boyz while they literally wolfed down their big bowl of food. I don't know where they get the energy to eat so quickly on a hot day like this.
We walked around the yard a bit and then decided to harvest the peaches from the small tree next to the kitchen entrance. We had been saying we would do it since last week, but never got around to it. The neighborhood's birds came down on that tree last week in day and feasted on the peaches and destroyed over 80% of the crop by eating half of most of the fruits and letting the other half rot. Normita went for a bad and a small stepladder and I went up in the tree and tried to salvage most of the peaches that were ripe and not half eaten by the birds.
Bacchus and Uriel, the boyz, were around us and catching whatever peaches they could grab that were falling from the tree. They eat them in one bite crushing the stone. It is awe inspiring to see them do it. I hope that tomorrow that tomorrow they do not wake up with a store stomach, but from past experience they have eaten much worse without any problems. They seem to have cast iron stomachs.
Here is a picture of the peaches that awaits in the sink the first one who will have the courage to go wash them:
We will keep the ripest ones to eat and tomorrow or Friday we will probably prepare some "compote de pêches" with the rest. We will use that as a dessert over ice cream and I think that I did see that we had a frozen Cornish hen the other day and we might roast it covered with the peaches next weekend if we have some time.
Lucito
We spent the morning outside today as we normally do. Every morning starts with me sweeping the front of the house to remove the accumulated dirt and leaves, and Normita waters all the plants and trees around the house.
When we moved here about 3 years ago the place had not been maintained in ages and the trees were not producing any fruits. We planted a lot of flowers in large pots in front of the house and created a flower garden the first year we lived here, but it took some time for the trees to start producing as the area is very dry and the trees were planted here with no regard to if they can thrive or not. Last year we had a great crop and we were mostly self-sufficient in fruits from June to December. This year the trees are loaded and we are already eating fresh fruits and we should be good until the end of the year if things goes well. It is a lot of hard work as the area is mostly desert and we only have water from the street for a few hours each morning. We need to do all the garden work early when there is still water. We have big water tanks for the house, but we do not want to use that for garden work. Whenever we have our own place I want to plant a big vegetable and herb garden for the kitchen, lots of fruit trees, and also some vines so that I can start making my own wines again with my own grapes… one day…
While we were working around the house I collected a bunch of citrus fruits and some of the first peaches of the season. Here they are in the sink waiting to be washed:
We had the peaches for breakfast with the last of the grapefruits we have bought last week, but they were still a bit acid so we will wait a few more days or weeks for them to mature. The trees are loaded with them and it will be a great crop this year. The boyz will be happy as they normally eat everything that falls off the trees. I saw Bacchus looking up at the peach tree near the kitchen door this morning as it he was trying to hypnotize the tree to drop a few peaches for him. I think it worked as later I heard him munching on some stones from the peaches. The peaches only last a quick bite with him as he just crushes everything including the stone in one fell swoop.
With the citrus that includes some mandarins, some sour oranges, some limes, and some "limas" (a round sweet yellow citrus from Yucatan that seems to be a cross between a lime and some sweet citrus). With them we will shortly make a nice tropical fruit punch to relax after a long day of work. I will let you know later how it turns up.
Lucito