Cooking Videos
Post with cooking videos
New Year 2018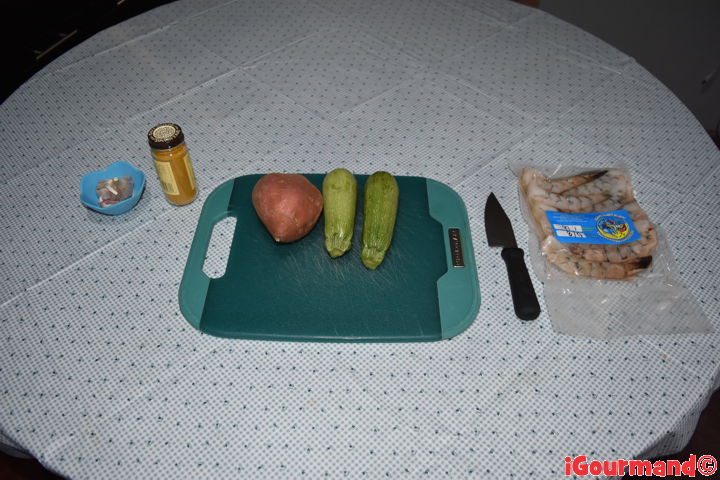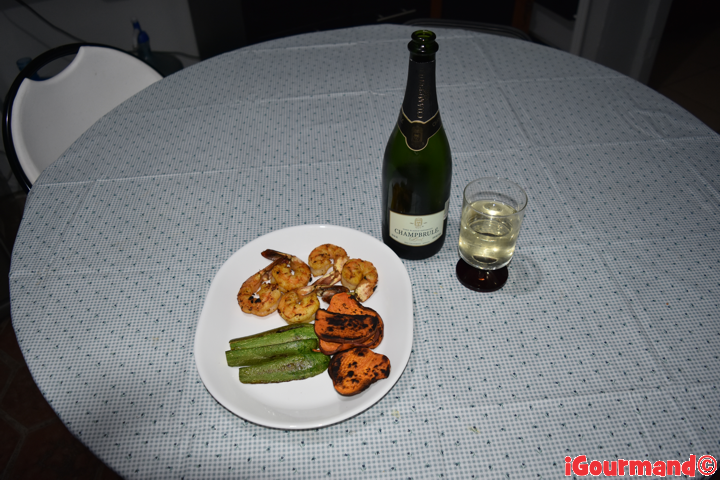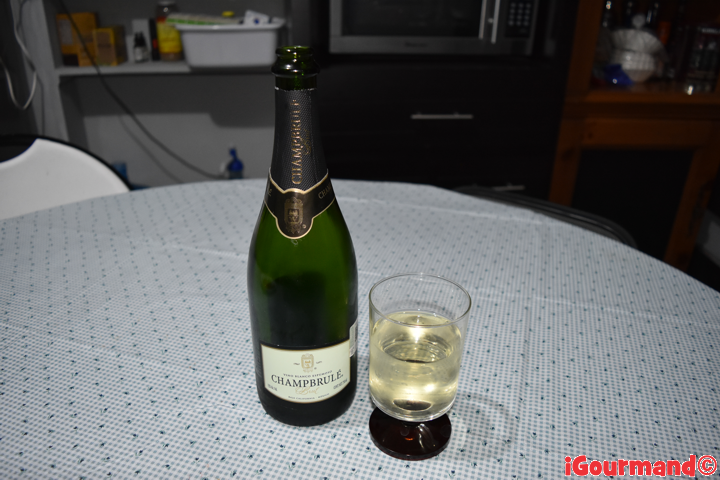 Ingredient
9 giant shrimp
3 cloves garlic
1 sweet potato
2 zucchini
Curry
Olive oil
Preparation
1. Zucchinis 4 cut lengthwise.
2. Sweet potato cut rounds of thickness.
3. Garlic chopped.
4. Giant shrimp towels.
5. Sweet potato, olive oil fried skillet.
6. Zucchini, olive oil fried skillet.
7. Giant shrimp, olive oil fried wok.
Lucito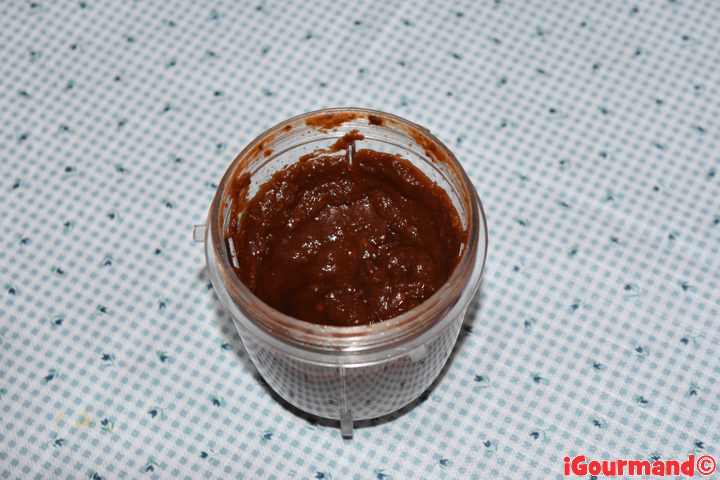 Ingredient
7 oz chipotle peppers in adobo sauce
1 tbsp honey
1 tbsp maple syrur
1 tsp nutmeg ground
1 tsp ginger ground
Preparation
1. Prep all the ingredients and put into a blender.
2. Blend until smooth.
Lucito
Ingredient
1 diced onion
2 tbs dried sweet basil
2 tbs dried chives
4 oz mushrooms sliced
4 eggs, lighty beaten
1 cups half and half
6 oz Smoked Atlantic Nova Salmon
3 oz Baby Swiss
3 oz sharp cheddar
3 oz extra shard cheddar
1 unbaked 9 inch pie crust
salt and pepper
Preparation
1. Preheat oven to 425 degrees F (220 degrees C).
2. In a medium bowl, whisk together eggs, half and half, salt, pepper, basil, chives, onion, salmon and cheese.
3. Pour mixture into pastry shell.
4. Bake 15 minutes in the preheated oven. Reduce heat to 300 degrees F (150 degrees C), and bake an additional 30 minutes, or until a knife inserted 1 inch from edge comes out clean. Allow quiche to sit 10 minutes before cutting into wedges.
Lucito
Ingredient
2 pounds minced beef
4 onions chopped
4 carrots chopped
4 celery chopped
3/4 pound mushrooms chopped
1 sweet green pepper chopped
1 sweet yellow pepper chopped
2 larges cans tomatoes crushes
1 larges cans tomatoes
2 cans concentated tomatoes pasted
2 oz double concentated tomatoes pasted
3 bay leaves
6 chile de arbol
2 tbs honey
4 tbs dried parsley
4 tbs dried sweet basil
4 tbs dried oregano
4 tbs dried thyme
2 tbs dried mustard
4 cloves
4 garlics minced fine
1/2 cup olive oil
Parmesan
Preparation
1. Cooks meat & olives oil
2. Melt onions & garlics
3. Put ingredient in larges pot
4. Cook very low simmmer open for 3-4 hours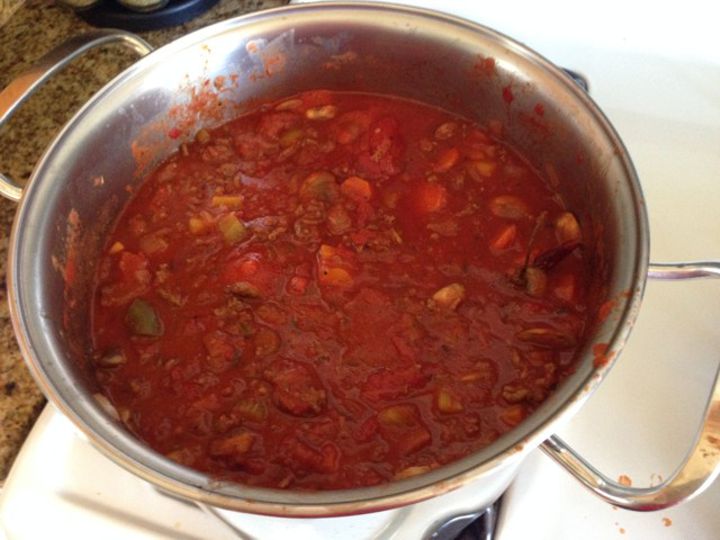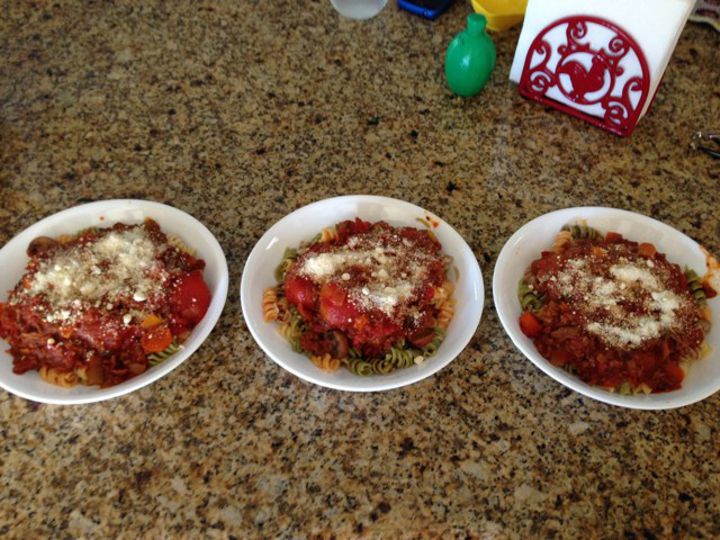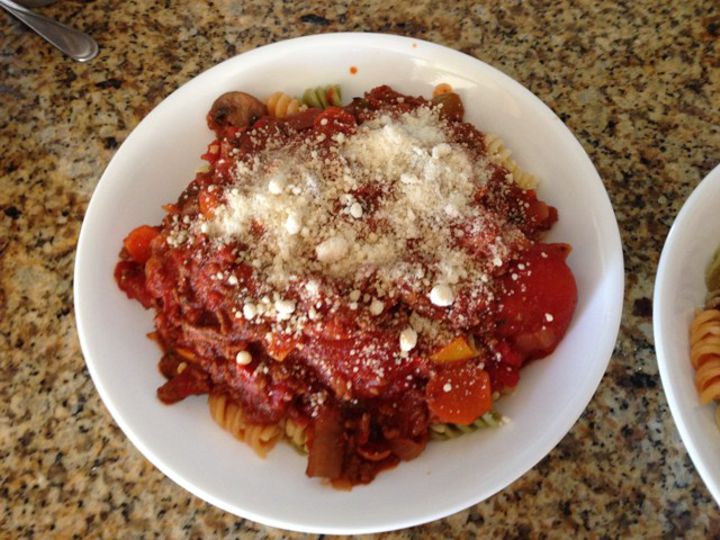 Lucito
I am in the process of researching various technologies to create short cooking videos for the blog. I am looking at the technical side of things now, and we already have some of the equipment here in Mexico. It is too bad that most of our stuff is still in storage in Canada as we have a full professional video-editing suite up there, but it is not much good to us right now, as we cannot ship our stuff south until we get ourselves a place big enough to store it all.
My plans are to use what we have on hand here to start, and about the only thing missing so far is a solid tripod for the video camera. I have yet to try the video-editing software we have here, but that should be a simple fix if it is not up to the task. We plan to also get a decent still camera to replace the one that died on us last winter, so that we can start posting pictures of all the dishes and preparation.
At first I want to put together some short basic cooking technique videos and to experiment with the format and the tools until we have the production side well broken-in. Once we achieve that we might start creating slightly longer videos featuring simple recipes. We will judge what the reaction will be from those and then figure out how to proceed from there with both content and format.
If you have any suggestions on what simple cooking techniques you would like to see featured in the first few videos, please leave them in the comment section, or send us an email at suggestion@igourmand.com. I am looking forward to read your feedback and suggestions on this.
Lucito